Beggar's Chicken @ Ijok (Part 2 - Final)
Let's continue for more food...Heeehe...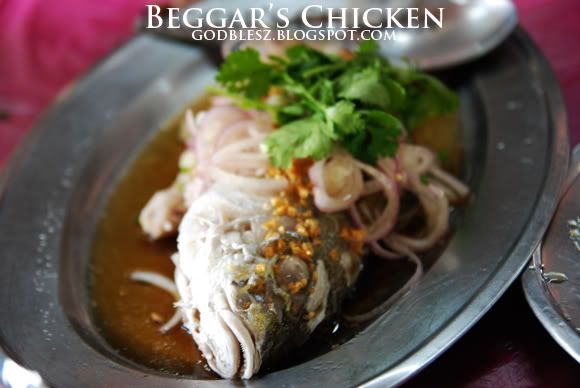 The steam fish...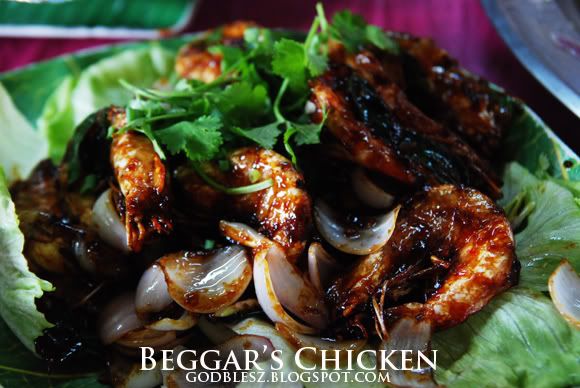 And then prawns...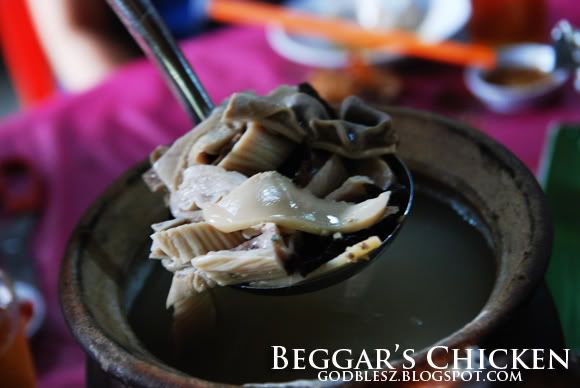 After that we had soup...There were few slices of abalone in the soup somemore, can you spot it?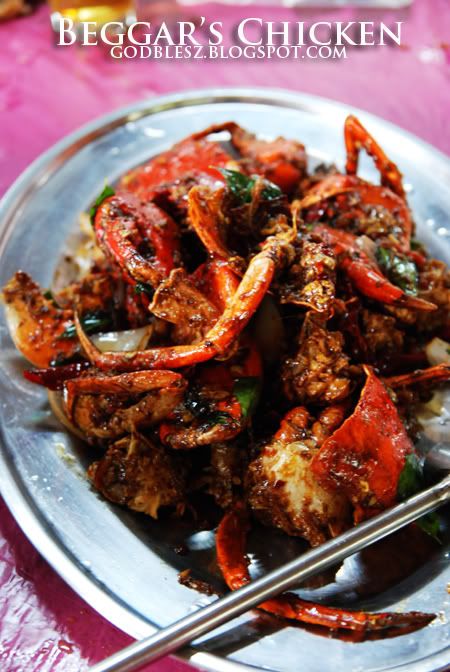 And lastly, crabs~~~
After we finished our food, oh my god, super full already...The food nice or not?Let's look at the judge...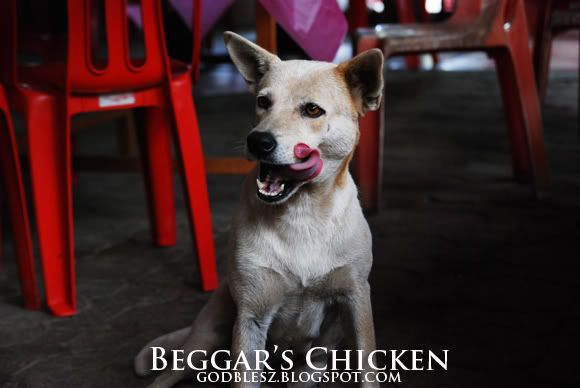 Fuiyoh...See the "judge" also know the food very delicious lah kan?
Haha joke joke, actually for me, the chicken taste normal only, the herbal soup of the chicken is not as good as other normal restaurant for me...Other food is normal also, maybe i put too high expectation already, hahaa...
Then we went to see how the beggar's chicken looked like before it was served to all the customers...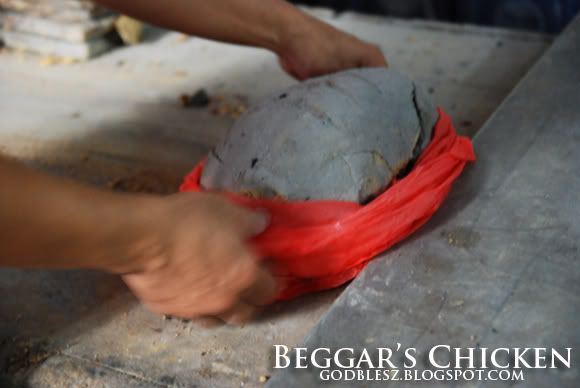 Ohh...it look like this...
The staff is very skillful because he unwrapped the whole thing within a minute and served to the customer...Made us super hard to take photo...hahaa..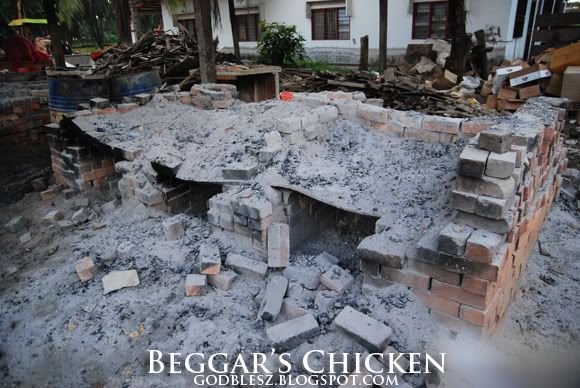 I guess this is the place to bake the beggar's chicken...
Then we had some fruits before we left...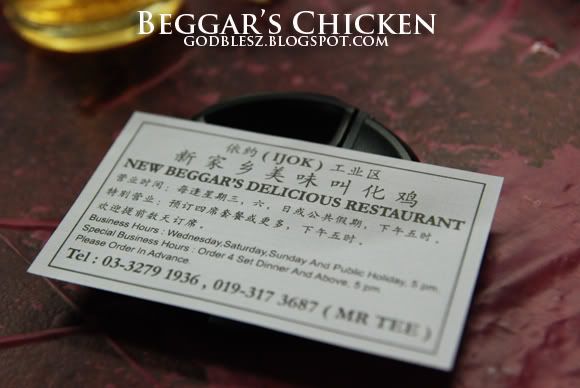 The name card of the restaurant...In case you need some information of the restaurant...Hahaa...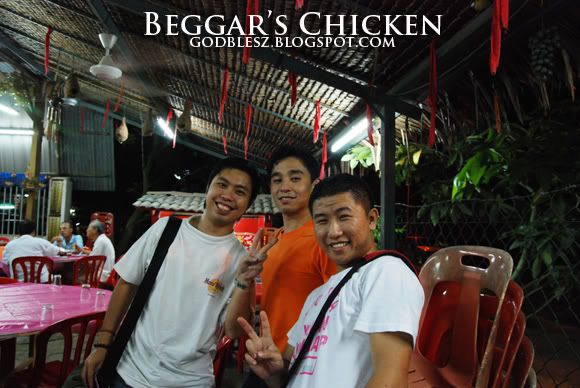 And lastly, YuetLeng took a photo for WengChye, Donny and me...
Then we went to somewhere else...to be continued =P
New Beggar's Delicious Restaurant
Business Hours : Wednesday, Saturday, Sunday and Public Holidays - 5pm
Special Business Hours : Order 4 sets dinner and above - 5pm
*Please order in advance
Tel : 03-32791936, 019-3173687 (Mr Tee)