Kundasang @ Sabah (Part 6)
Haha, let's continue for more photos of our visit to this beautiful dairy farm...Hmm, i guessed many of you felt boring to see Sabah's photos everyday, haah so sorry for this...My posts for Sabah will end in maybe 3-5 posts, so...Be patience ya lolz =P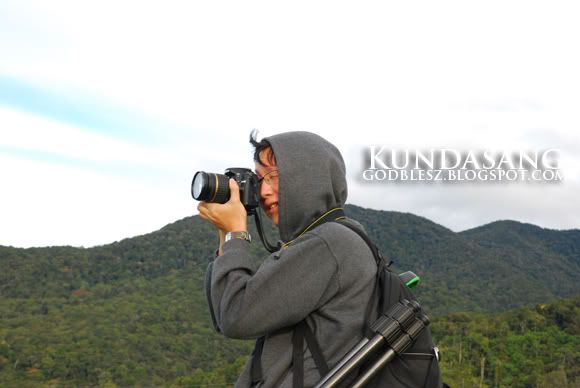 WeiChih looked like shooting in foreign country huh...Hahaa....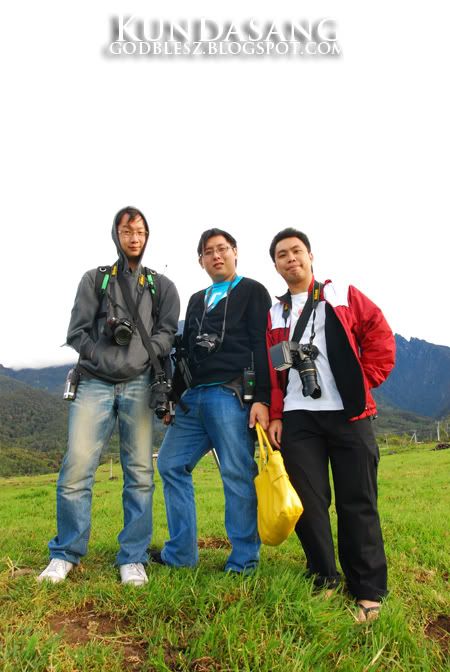 WeiChih, Johnny and WengChye...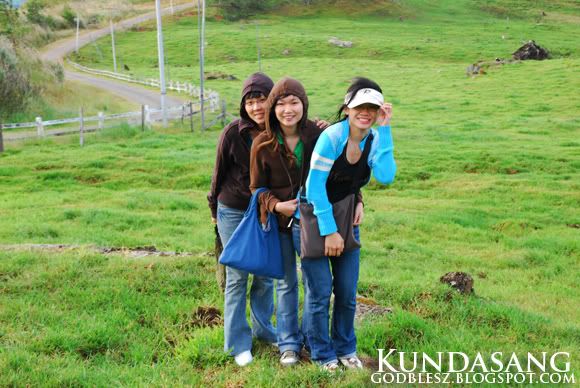 SiewWeng, PeiChin and DziYieng...They looked very cold, hahaa...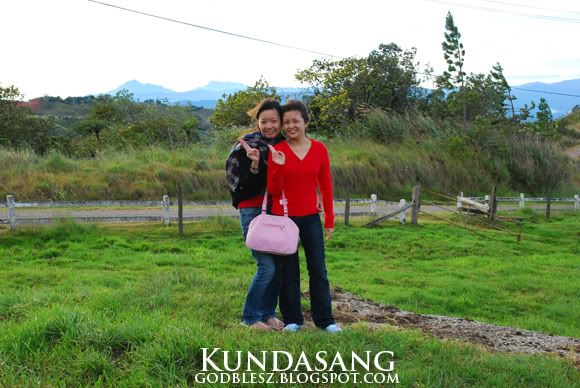 PuiLim and YuetLeng wanted to stand steadily for this shot also difficult =P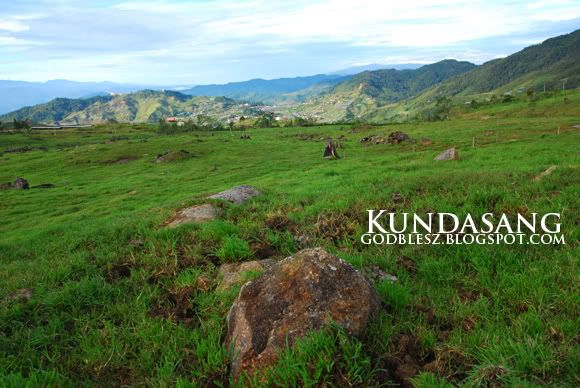 Some random shot of the dairy farm...
PuiLim and YuetLeng again~~~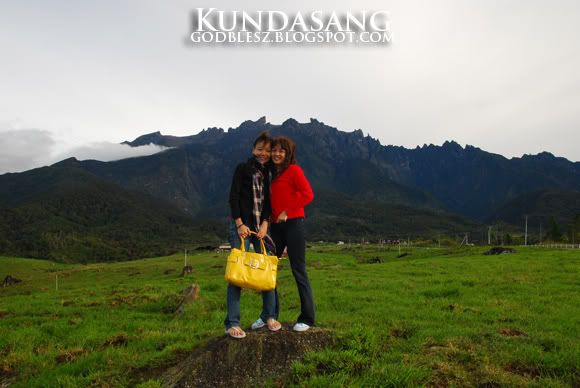 PuiLim and YuetLeng with the Mount Kinabalu...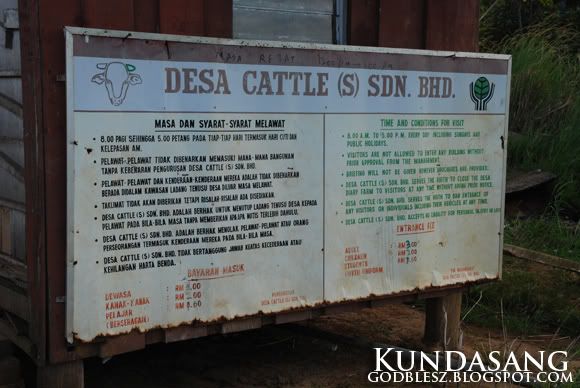 The "Time and Conditions For Visit" + "Entrance Fee" signboard...8am - 5pm daily including Sunday and public holidays...Adult RM3 / Children RM2 / Students RM1...The time when we visit the place, it was actually closed for renovation and if not mistaken, it will be opened back at the early of next year...Luckily we reach there at 6 something in the morning when they were all sleeping =P Or else we will miss this super nice place...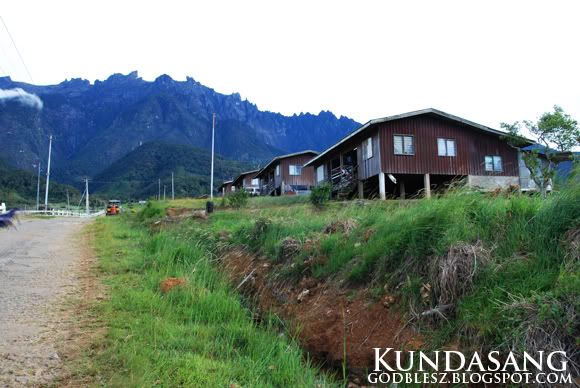 This is the place where the owners of this place were staying...I guessssss....Hehee...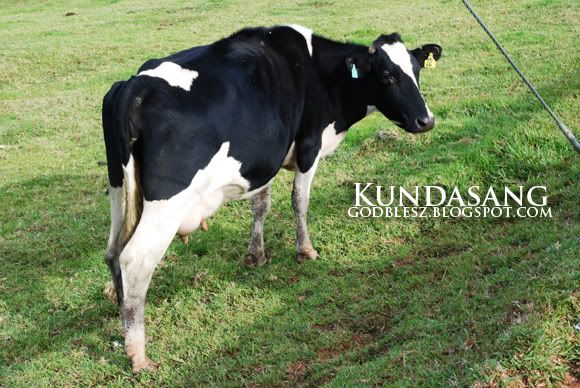 We had been waiting for so long then only one cow came near to us...Hahaa...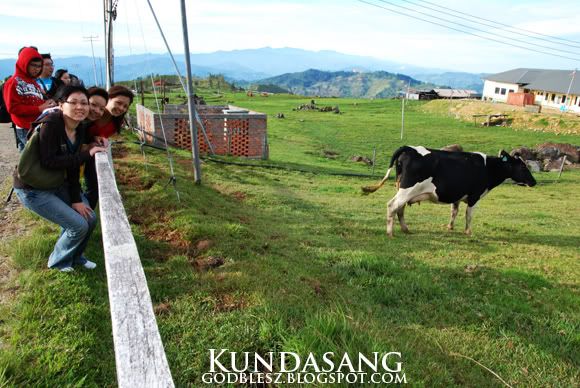 Faster pose before the cow go away...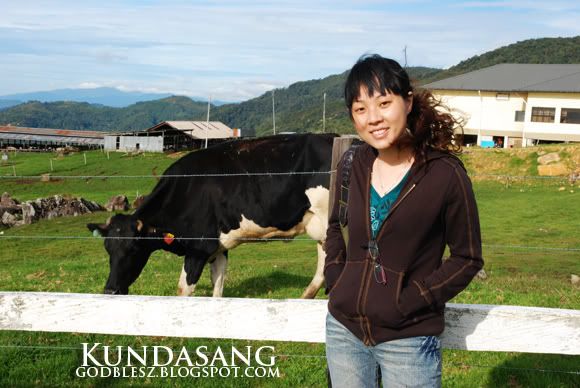 Then i quickly snapped this for SiewWeng...
And then YuetLeng...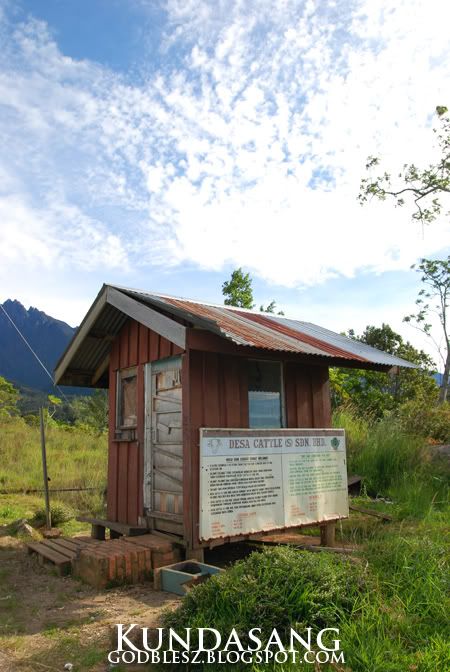 If you want to enter to this place, i guess you have to pay at here 1st...I didn't pay so i don't know =P
Can you see there are so many cows?With the greenish field, super nice~~~I heard people said that last time there is a Fernleaf Milk Powder's advertisement was shot at this place right?Anybody know is that true?
Then we took few group photos...(Photo from WeiChih)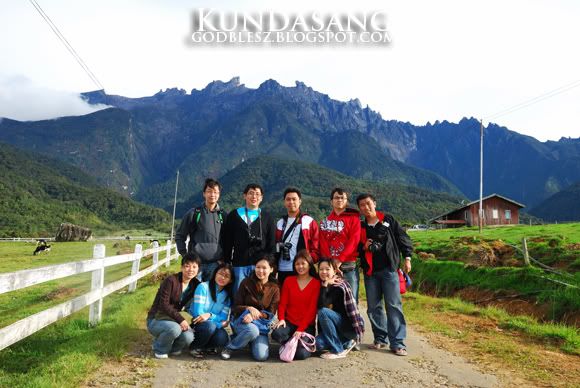 The Mount Kinabalu as our background...To prove that we were at Sabah =P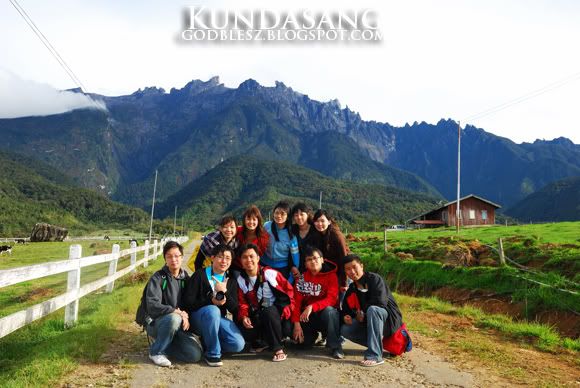 And this is the last group photo that we had...



Then we went to another nice place...More photos soon...