Laundry @ The Curve
Yeah...We went to Laundry located in The Curve on 19-Jan-2008. I heard they serve the "Blue Margarita Tower" so i wish to have a try, hehe...Those who joined me were YuetLeng, WeiChih, Johnny, WengChye, KokKay & his girlfriend.
But before that, Chye wanted to eat donut, so we went to "Big Apple Donuts"...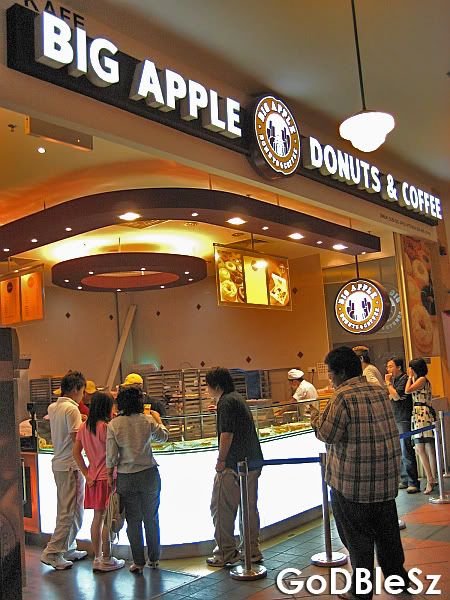 It was quite late already, so there were no long queue there...hehe...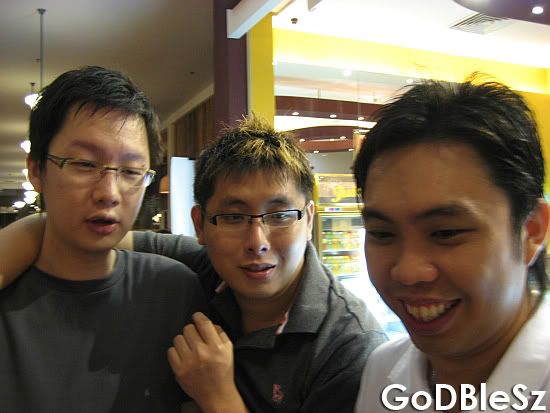 WeiChih, Johnny & WengChye were discussing which donuts are delicious...
We bought a dozen of yummy donuts, then we went to Laundry. We got our seats and started to order....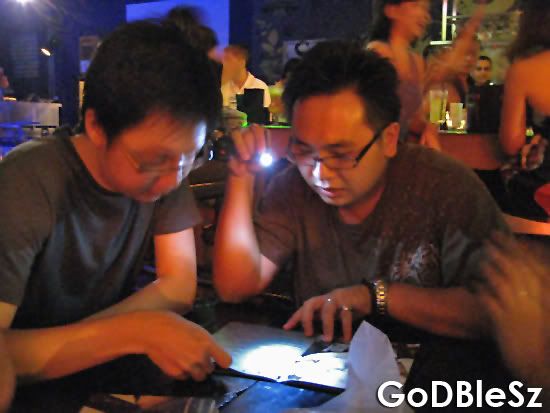 Wah, so dark how to read the menu?We need torch light please, LoL....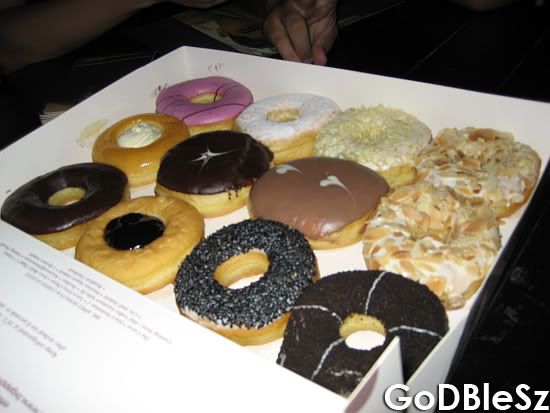 While waiting for our drinks to be served, we ate the yummy donuts first.... :p
Yeah....the "Blue Margarita Tower" had come...Blue tower was so cool....Fast fast serve, i want to try :p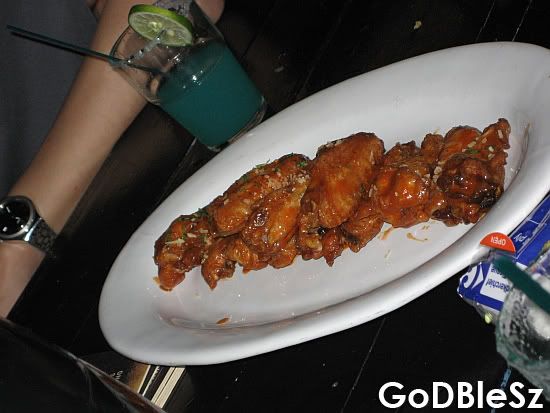 WeiChih said he didn't eat dinner yet, so he ordered this chicken...
After we had our donuts and the chicken, we took some photos...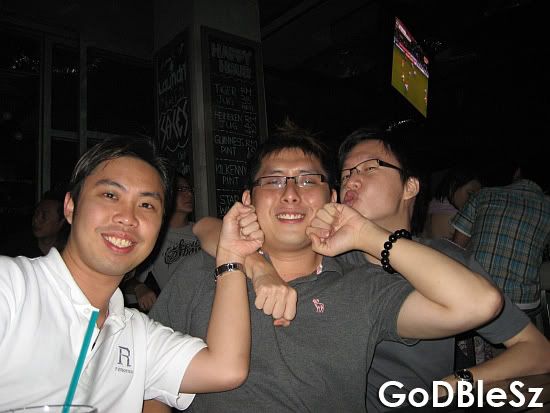 Johnny was acting the cutie Taiwanese singer Rainie....WeiChih wanted to kiss the "Rainie"...LoL....maybe they mabuk already...hahaa...
Suddenly Johnny shouted loudly.....GOAL!!!!! Hahaha....Actually we were watching the Manchester United's match and C.Ronaldo scored a goal...
Lastly, we took a group photo before we left....
The taste of "Blue Margarita" was quite nice & quite sweet but easily mabuk....Hahaa...So don't drink too much if you are not good at drinking liquor... :P
I want to say thank you very much to WeiChih because he paid for us that night...hehe :D