Walk-walk/Makan-Makan @ Melaka(Part 2)
Ok...Then we walked to one of the Melaka's historical place - The "St. Paul's Church". This church was originally a small chapel built by a Portuguese captain called Duarto Coelho in 1521 A.D. When the Dutch took over Melaka from the Portuguese, they changed its name to St. Paul's Church and used it for 112 years until their own church, the Christ Church was completed in 1753.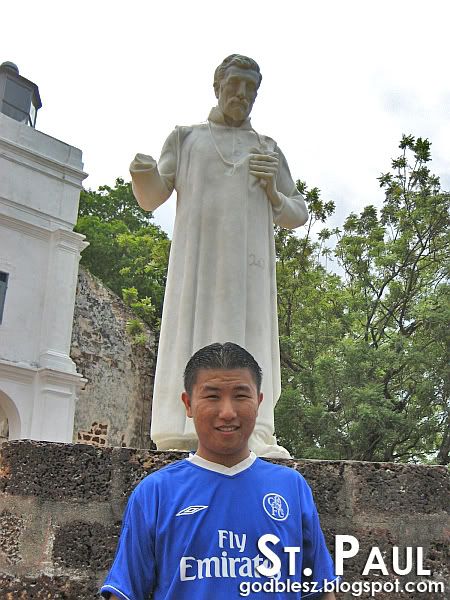 St. Paul's statue in front of the church...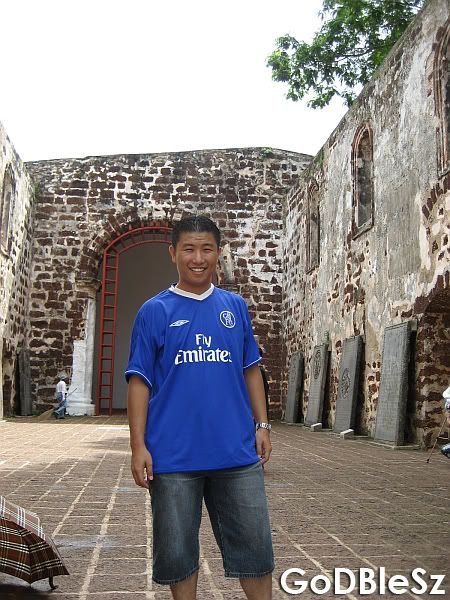 Only some tombstones can be seen in the church...
Then we went down the hill, and we reach the "Porta de Santiago"...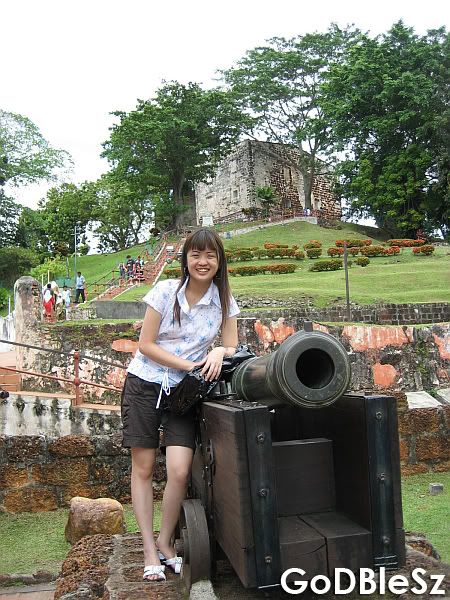 YuetLeng posed with the canon beside the "Porta de Santiago"...
After that, we walked to the "Dataran Pahlawan" megamall at the opposite side to have a rest...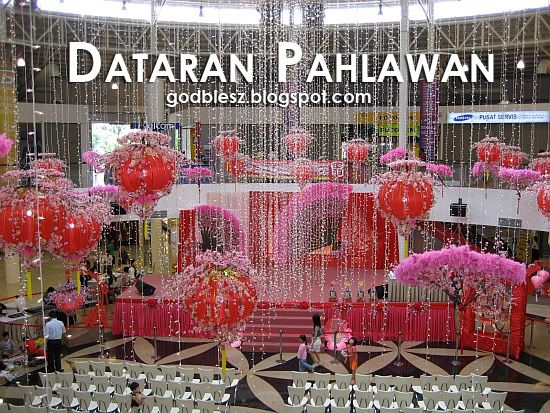 They had this decoration in the mall and seem like they were going to have Chinese New Year's event there...


Nothing much to see in the mall, so we continued to explore after a short break...We decided to walked back to Jonker Street...
YuetLeng : I remember there is an old "tuu-tuu train" wor...Where is it huh?
Me : You want to see kah?I bring u to see lah, very near only mah...
YuetLeng : Don't tipu me ah...Later i cry gah....Where ah?I cannot see one....
Me : Neh...Neh....Can see mah?Here loh....i never tipu you gah...hehe :D
Then i asked her to take photo with the train...See...she so happy...hahaa....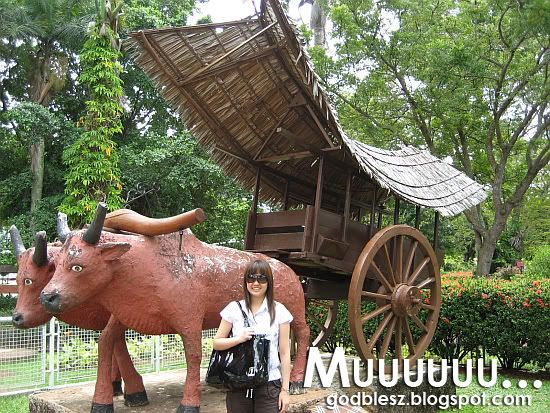 Then i asked her to take photo with this "ngao-ngao"(Cow, pronunciation in Cantonese)...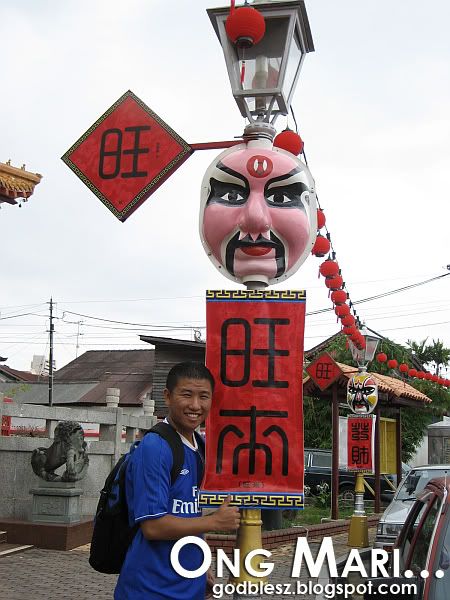 Wah!!!"Hou Wong Arr!!!Hou Gan You Wong Arr!!!"...Ong mali...Cepat mali....lol
Then we reached Jonker Street, there were many shops selling clothes, accessories, souvenirs and so on....After shopping, we went to eat the yummy "Cendol" before we left Melaka.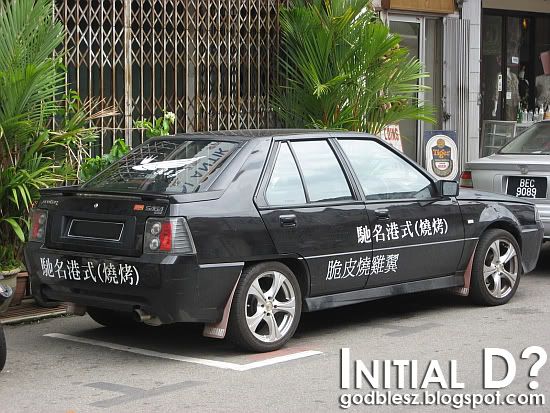 I saw this car...AE Saga parked beside the road...Switched on my camera and snapped it...Inital D?The car owner was selling roasted chicken wing instead of taufu...lol


End here...will be continued soon for the last part...hehe....wanna have my late lunch first :P