Valentine Present
Hehehe.....I received a key chain from honey for valentine gift during Valentine Day dinner...Then i receive one more present from her...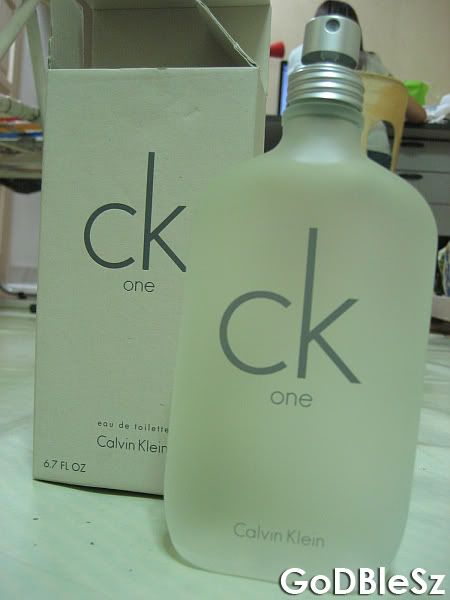 CK One perfume...Classic perfume by Clavin Klein...I like the smell so much...Thank you very much honey...Muacks!!!
Then what was my valentine present for YuetLeng?
"Deng deng deng deng"......Lovely box.....what is in the box?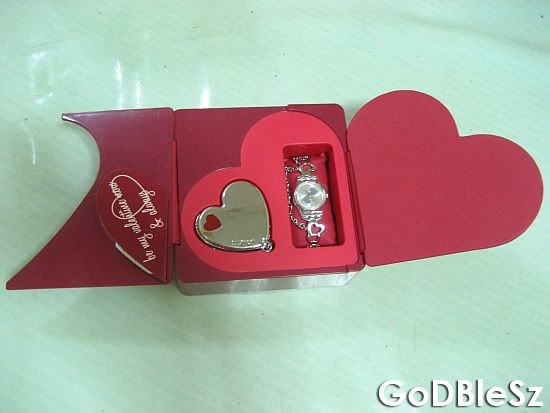 A keychain and a watch....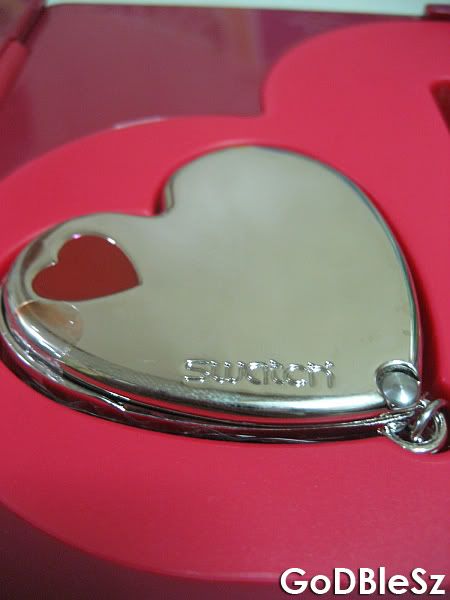 Closer look of the keychain....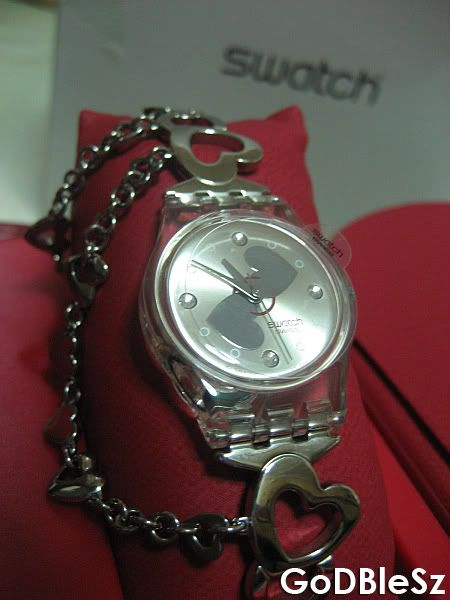 Close up shot of the watch...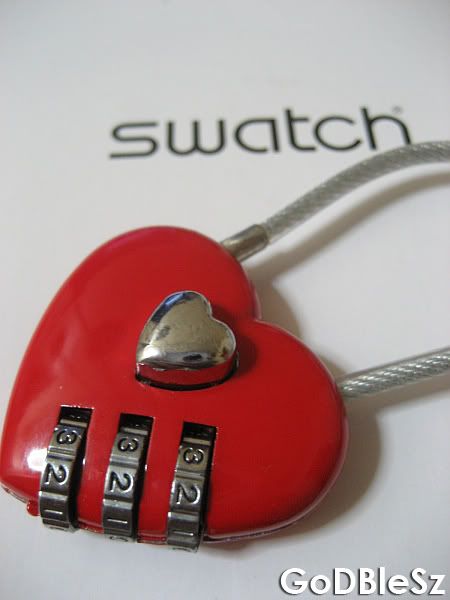 Lastly, a lovely free gift from Swatch...A lock?For what purpose?Hehehee...To lock my honey heart luuuuuu....lol
YuetLeng, I wish you happy happy always, healthy healthy always and i can always by your side all the time to accompany you....Muacks!!!
YuetLeng, I love you...