King Steamboat @ Jalan Ipoh
I went to King Steamboat located at Jalan Ipoh on 20-Jan-2008 to celebrate birthday for Johnny and WengChye. I went there with YuetLeng from Times Square after shopping and we were late.
I took this photo right after i sat down...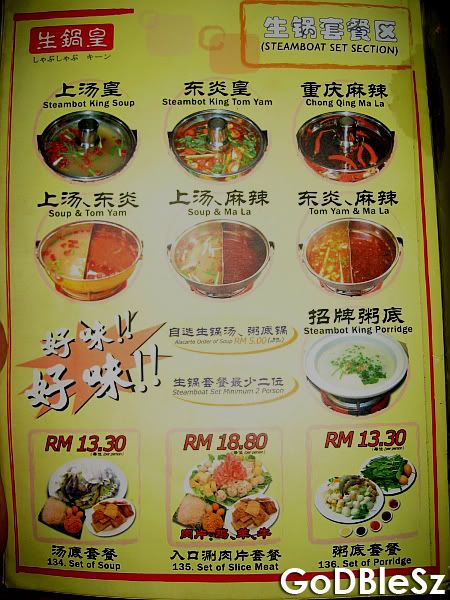 The menu of the restaurant...We picked "TomYam/Clear" and "MaLa/Clear"...
The "Clear and the TomYam" soup was quite nice...but the "MaLa" soup was really super spicy, wooohooo.....!!!All of cannot tahan it, so nobody touch it for whole night...LoL!!!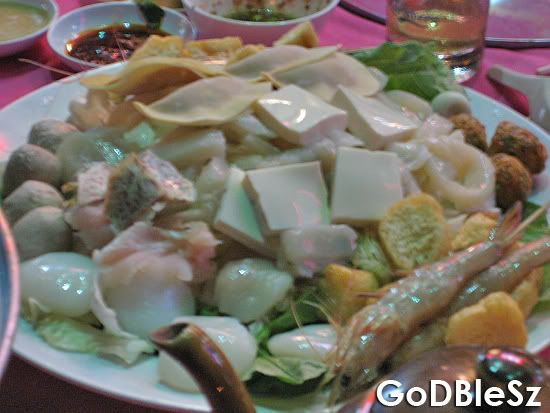 The ordinary items for steamboat....
And we had this crispy deep fried beancurd skin too....very crispy...nice....!!!
As usual, we took a group photo before we left...
Front (L - R) : Khoon, WanYee, FoongSan, Mon Siong, WengChye, SiewWeng & SeShi
Back (L - R) : Me, YuetLeng, Donny & Johnny


HAPPY BIRTHDAY TO WENG CHYE & JOHNNY!!!