Sek Hou @ Times Square
I went to Berjaya Times Square with YuetLeng on Sunday(20-Jan-2008) because we wanted to buy some clothes for the coming chinese new year.
We saw a big "Dancing Lion" decoration near the main entrance...So must take photo lah, hehe :P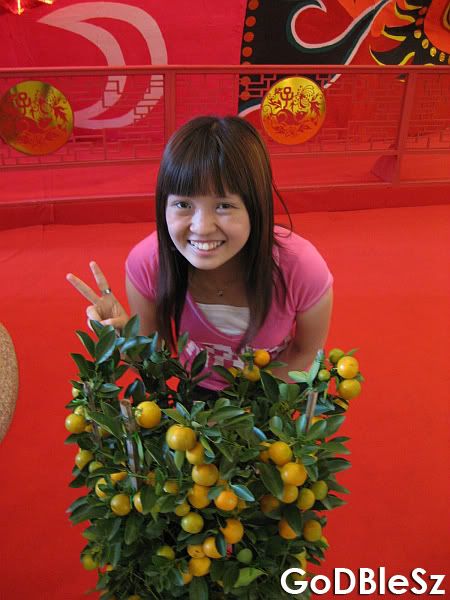 YuetLeng also wanted to pose....
After that, we felt hungry so we had our lunch at the "Sek Hou" restaurant located at Level 3, opposite of GSC Cinema.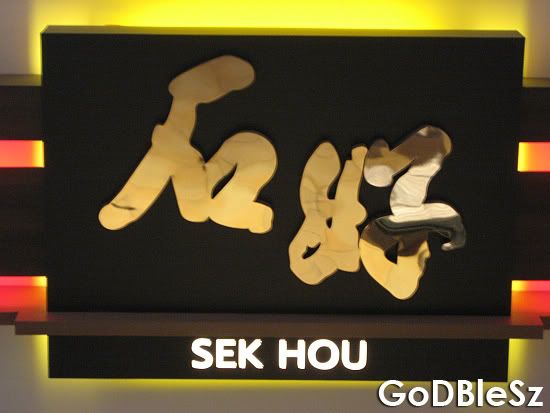 Eat Good?Rock/Stone Good? LoL....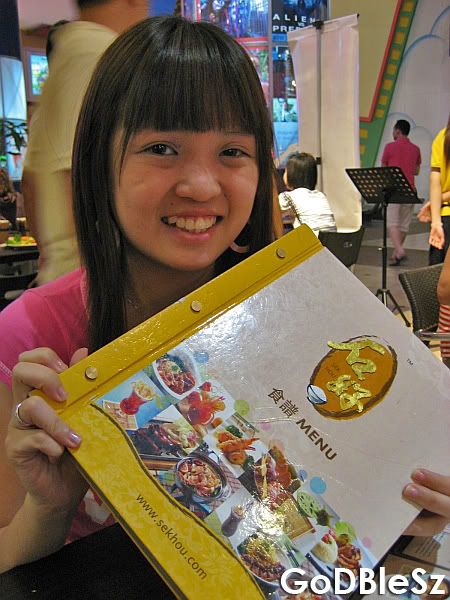 After ordered for our food & drink, YuetLeng wanted to take photo with the menu...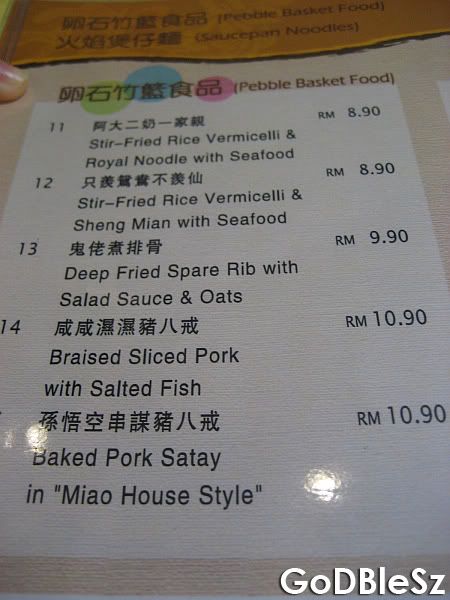 I found some interesting name for the food in their menu...Then only i realized Donny wrote this before in his blog...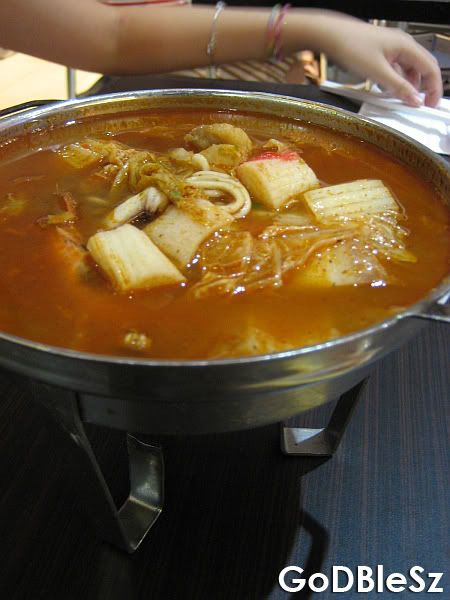 YuetLeng ordered the TomYam Seafood Ramen...The taste was normal...RM8.50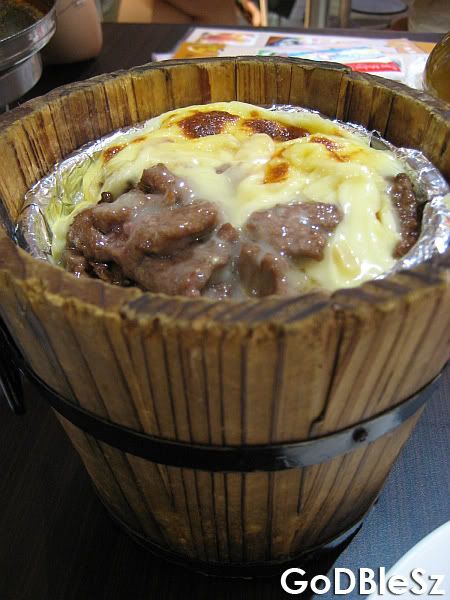 I ordered this, Cheese Beef Rice...Quite nice!!!I like it because got a lots of cheese...kekeke... :P RM10.90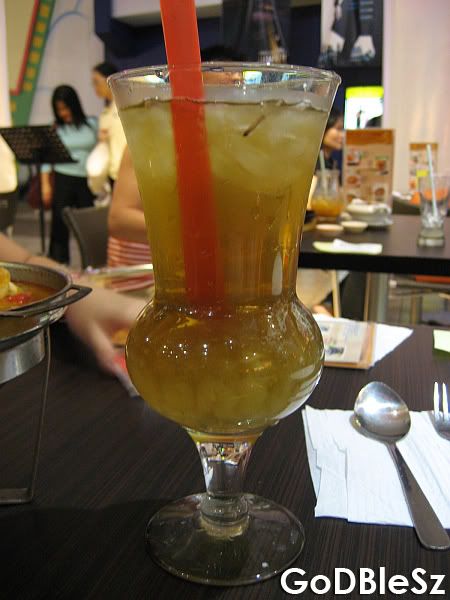 We shared this drink, Honey Jasmine Tea, we can taste only jasmine, no honey at all...hahaa...RM5.50
After lunch, we started to shop until night...At nite, I'll attend another birthday celebration for Johnny & WengChye at King Steamboat, Jalan Ipoh.