Company Annual Dinner @ The Mines,Palace of Beach & Spa Resort
2 weeks ago, i went to The Mines, Palace of Beach & Spa Resort to attend annual dinner of my company. My manager ask me to gather at factory at 5.30pm to help them to fetch those foreign workers. Me and YuetLeng reached there on time and all of them were there already, then i fetched another 3 foreign workers and then 6 cars of us went together...
After parking, while we were waiting for others...
I took photos for YuetLeng 1st.....hehehe....
Then we entered the ballroom....
My grandma also joined us because my aunt(boss) asked her to come along...
While waiting for the dinner to start...We were allowed to take photo at outside...
The hotel has nice scene to take photo....
So me and YuetLeng took some photos by using my tripod....hehehee....
Those foreign workers also very excited and kept taking photos....lol
The dinner going to start soon and we all were called to go back to the ballroom...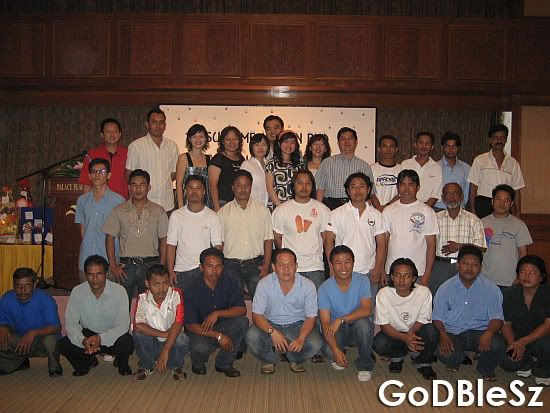 Then we took a group shot before the dinner start...
The food we had that night...Taste was normal...
Then we had lucky draw session and i was one of the lucky staff...lol
After that, the game session started....Put on the stocking and....
Run to the opposite side, then swing the hula-hoop for 5 rounds -_-"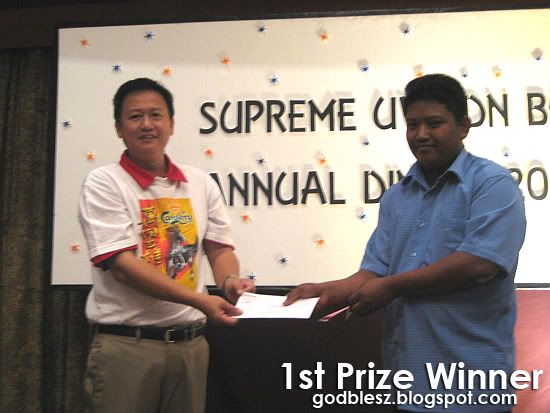 Lastly, we went back after the last lucky draw which was the 1st prize....