Bukit Tabur @ Melawati(Part 1)
Hi everybody, how's your weekend?
Last 2 weeks...I went to Bukit Tabur which located at Taman Melawati for hiking and rock climbing with Johnny, Aaron and ChinWoo...
Some information of Bukit Tabur from
Wikipedia
:
Bukit Tabur is located in the District of Gombak in Selangor. It is also locally known as Bukit Hangus. The hill is very prominent and could be seen from the Middle Ring Road 2 travelling from Seri Gombak to Ampang. The hill could be access through Taman Melawati by following the Genting Klang Road which will lead to the Klang Gate Dam.
The hill, which is less than 1000 meters, is a quartz/limestone combination formation. Climbers enter the hiking trail via Kampung Klang Gates, 50 meters from the gates of the Klang Gates Dam, at the back of Taman Melawati for a quick 3-4 hours climb. The Gombak Forest Reserve and Klang Gates Dam are beside the hill. The peak offers spectacular view of the dam.
Johnny fetch me at around 5.45am and then we went to fetch ChinWoo...After that we gathered with Aaron at petrol station then we went to the Taman Melawati...We reached there at around 6.30am, after we parked the car then we started our hiking...The sky was very dark yet so we had to use torch light to continue...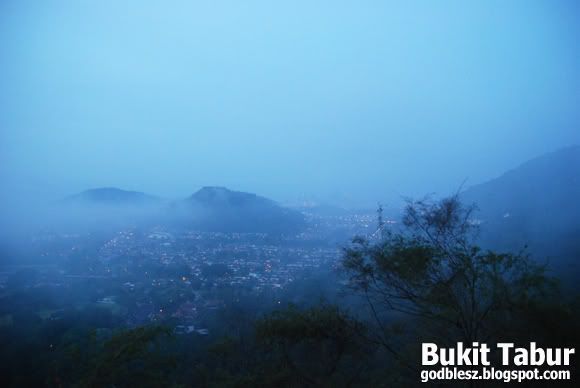 I took this when we were on the way to the peak...Fresh air and nice view...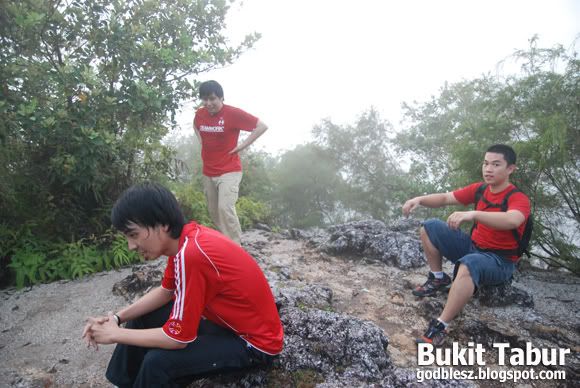 Then we felt tired...So we stopped and rested for a while...
Look tough?More to come...Haha...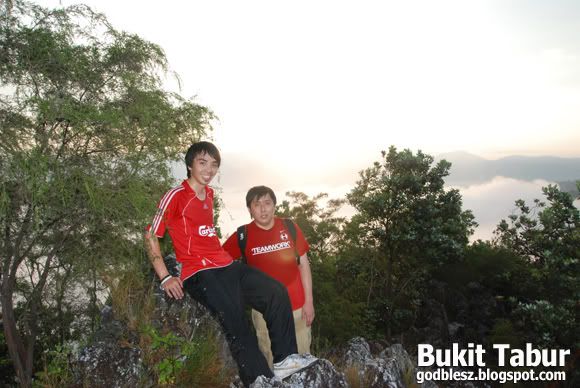 Johnny & ChinWoo...
KL city view...Fuh...Very nice...
At first we walked a little bit slow because our "engines" had not hot yet, haha...Then we had to walk faster so that we able to shoot the photo of sunrise...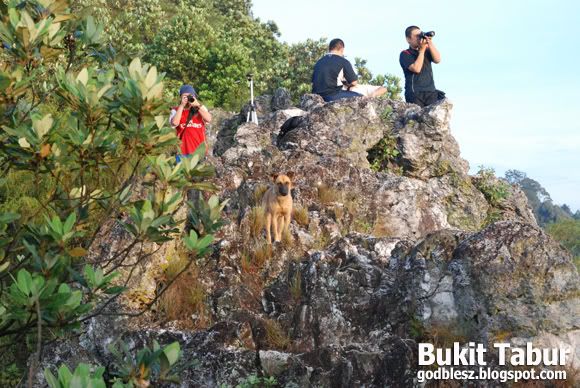 Yeah, we reached the place to shoot photo of sunrise...Some photographers were there already...Ohh, there was a dog there too...
I heard Aaron said the dog is always there to help/guide those who go there for hiking...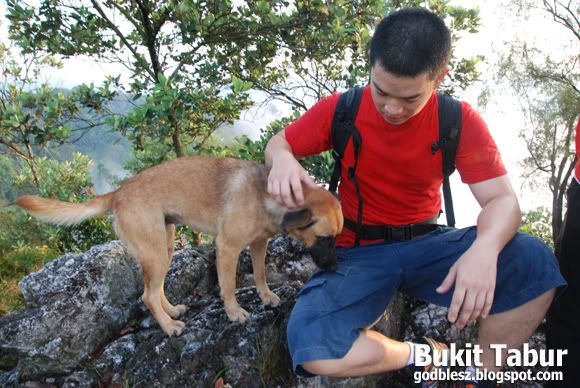 Aaron with the dog...The dog is very friendly...Haha
Johnny with his thumb up for the super nice nice nice view...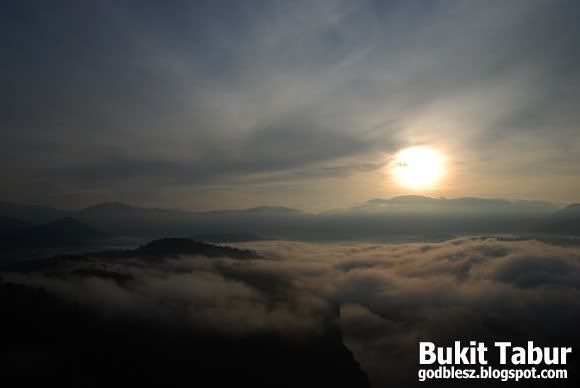 Sunrise...We still able to shoot this...Super nice...Sunrise with clouds sea...
Another photo that i like very much...
Then we continued to hike to the peak...Come back for more photos...