Sekinchan - Seafood Dinner
After we had so so so so much fun at Sg Klah Hot Springs, we followed the initial plan to Sekinchan to have some photo shooting of super super nice paddy field and eat eat eat super fresh & delicious seafood...
We left the hot springs at around 4.45pm and we expected to reach Sekinchan at 1 1/2 - 2 hours later...But unfortunately....We lost...Hahaa...Aries is actually from Sekinchan but she don't know the way to go back to her hometown from Sungkai -_-"
After she made a few calls to her friends...Then we managed to reach there at around 8pm...My paddy field photo shooting has gone...Hahaa....No choice luu, next time sure got chance to go again...
So we went to this restaurant to have dinner...Everyone was super hungry already...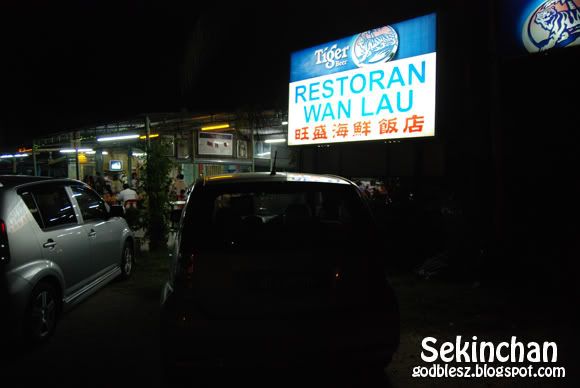 Wahlau...This restaurant's name is Wan Lau :P
Argghh....Very hungry arr...Cook faster cook faster!!!Hahaa...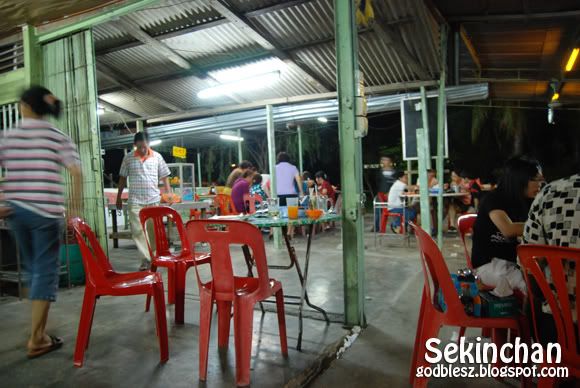 Random shot of the restaurant...Very village feel...But as long as the food is fresh, delicious and cheap...Then don't care la...
When we ordered, i heard that many of the seafood also finished selling already...Sigh...How dissapointed...But we had around 7 dishes in total for our dinner and at last we all felt so so so full....Hahaa...
Some photos of food that we had...
Vegetables...Haha...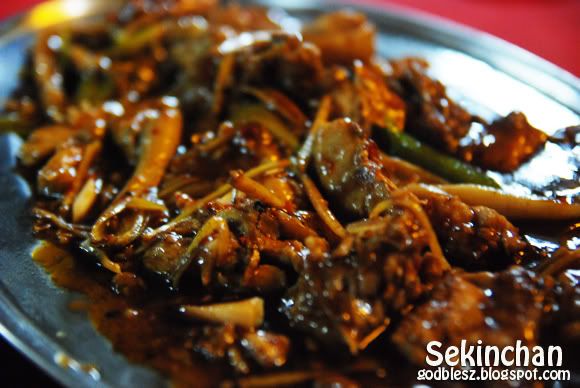 This is fish cooked with what i also not sure already...Hahaa....Forgot >"<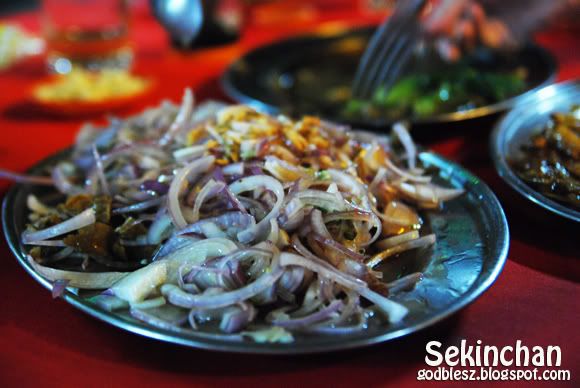 Then this is another dish of fish...Fried fish's skin...Aries said this is very popular dish...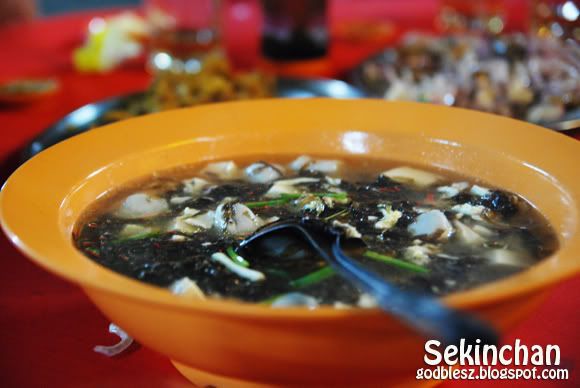 Then we had soup too...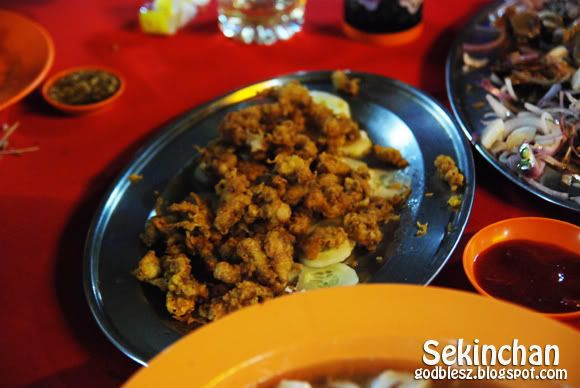 Yeah...Fried sotong...Nice nice nice to eat...Hahaa...
Then we had this...This is kind of prawn right?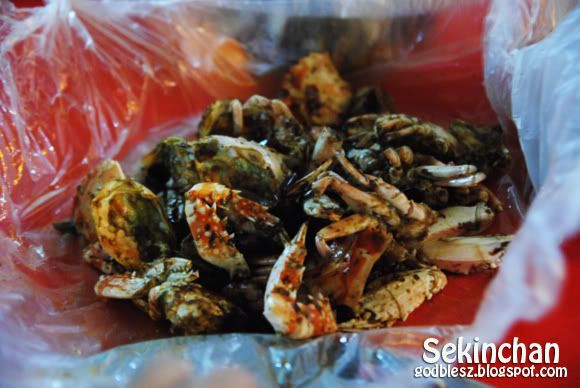 And lastly, since the restaurant don't have crab anymore...Then PeiChin's friend went to some other restaurant and bought this for us....CRAB!!!
So after we ate until almost cannot walk...We relaxed a while and then we went back to home to rest....Hahaa...
It was a super fun fun fun trip i can say although we were very tired after that...But i so wanna go for more and more and more trips like this...All kaki...Do you agree? :)