Egg Tart @ Ampang
After we finished our Yong TauFu breakfast at Fong Fong Restaurant, then we felt like want to buy something to eat again, hahaa....
Then suddenly, something attracted us...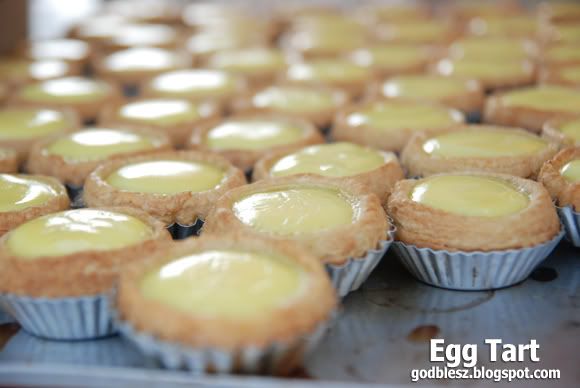 WoW!Egg tart...I like i like...Emm...Want to buy how many pieces for my family ler...1,2,3......50!!??? (Kidding only, lol...)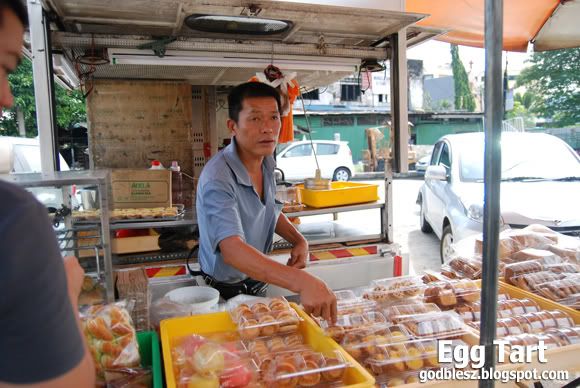 The boss of the egg tart's stall...Besides egg tart, he also selling various kind of biscuits and cakes...
Then he saw i kept taking photos of him and his stall, he then asked me to take photos of him preparing the egg tart...lol
This is the oven that he used to make the egg tarts and biscuits...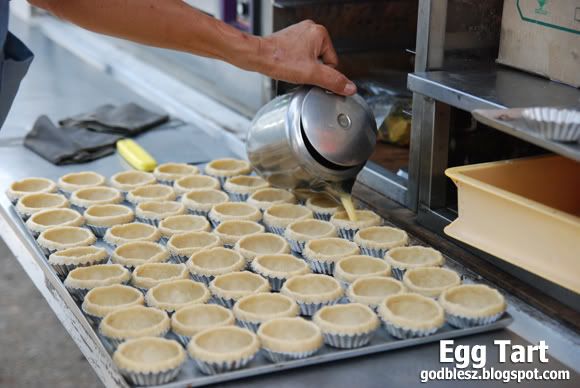 The boss was making the egg tarts...
While we were waiting for the boss to pack our egg tarts, Aaron found out that there was a leech on his leg -_-"
Then i bought 8 pieces from the boss and the egg tart quite tasty...RM1 per piece...Size of the tart is a little bit small...Then when i reached home, i asked my cousin to try the egg tarts...After he ate one piece, he said very delicious and he finished all the tarts lol....