Sutra - Thai Restaurant @ The Curve(Part 2 - Final)
Let's continue for part 2...Some photos of us and the restaurant...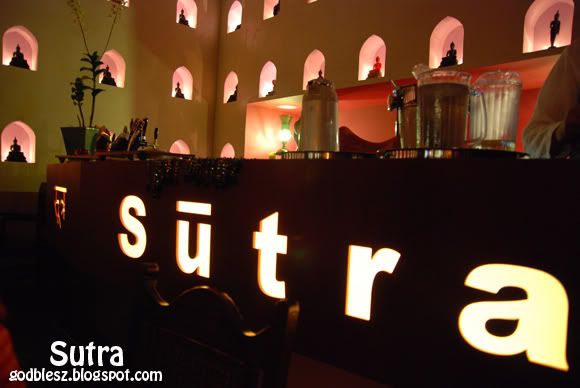 The beverage bar...The design looks nice huh...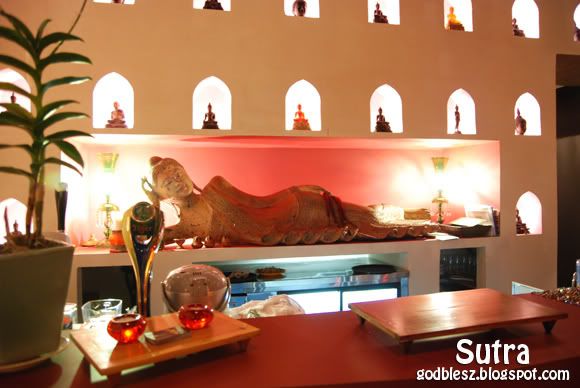 There are many Buddha's statues all around the restaurant for decoration...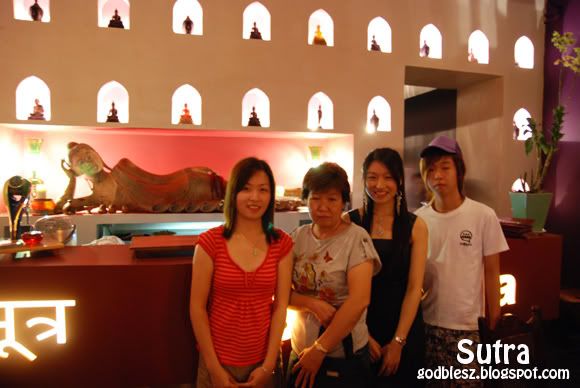 (L-R)My elder sister, mum, younger sister and brother...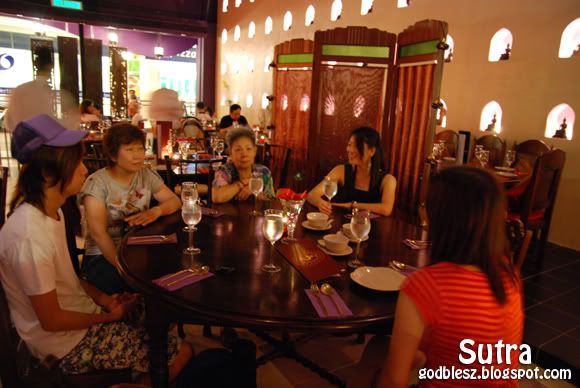 Haha...Everyone also hungry already...Waiting for food to be served...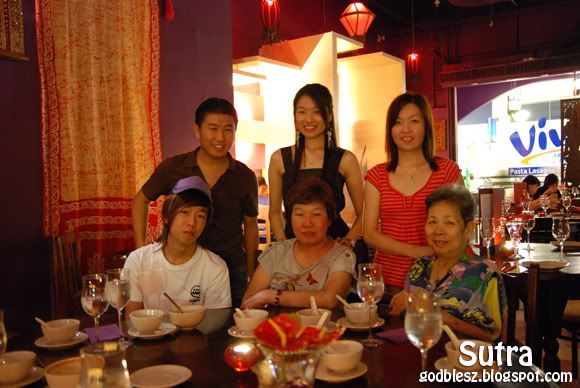 After finished food...Then must take a group photo right?
"Sawadeekap"....lol....After we ate Thai Cuisine then all become Thai already...Kekeke...
The food of Sutra is quite tasty but the portion is too small and is quite pricey...Emm...But the decoration is nice and the environment is quite comfortable...
What's next?