Sutra - Thai Restaurant @ The Curve(Part 1)
Yea, i went to Sutra which is located at The Curve to celebrate Mother's Day with my family...
At first me and my sister also had no idea where to eat at the Curve because my grandmother look like not suitable to eat Western Food huh...Hahaa....So me and my elder sister walked around to look for ideas...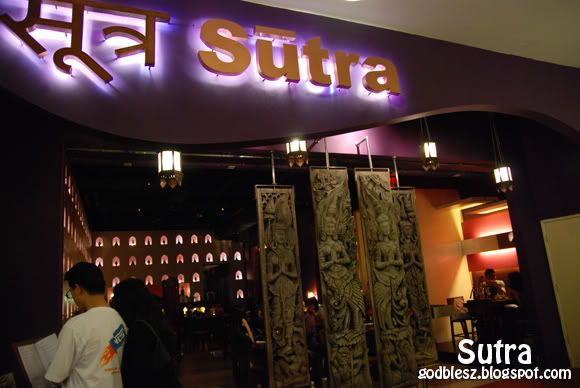 Then we decided to go for this Sutra, a Thai Restaurant which is owned by The Sanctuary too(I guess lah :P) to have our dinner...
The lighting of the restaurant is quite dark and therefore i had super difficult time to take photos....Hahaha....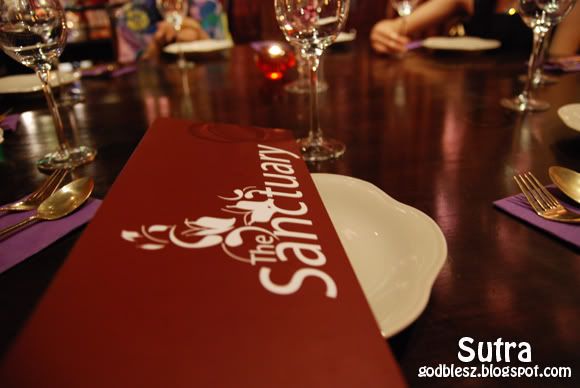 The menu of the restaurant...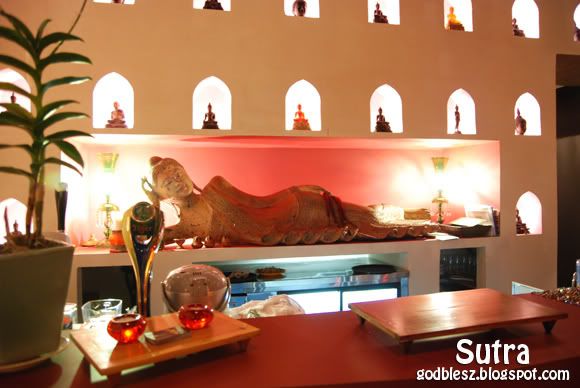 They have many Buddha statues for decorations around the restaurant....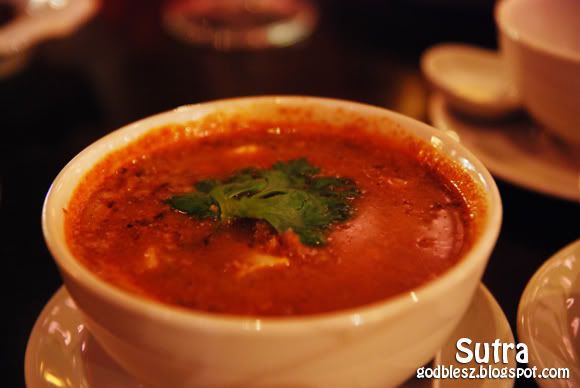 TomYam soup...Quite tasty but very small portion...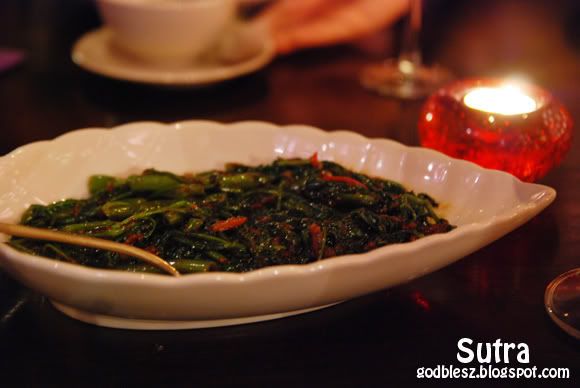 Kangkung with sambal belacan...Taste normal...Nothing special...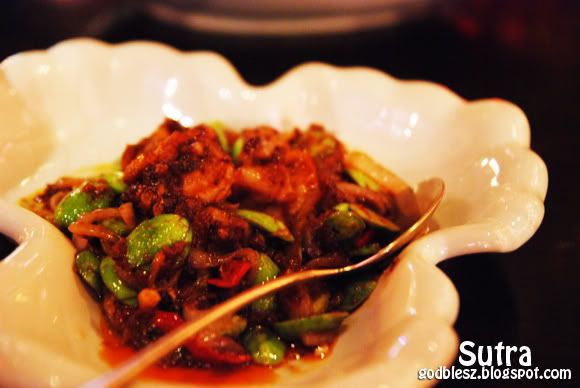 This was the most expensive dish that we had that night...Very small portion only -_-"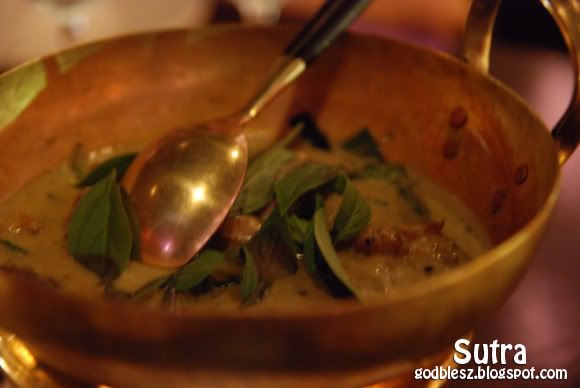 The Green Curry Chicken...This one quite tasty...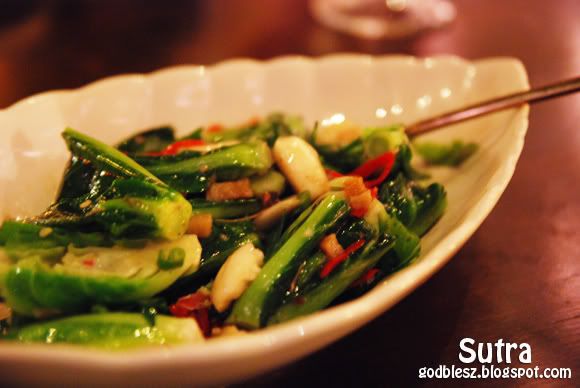 Vegetables...Nothing special...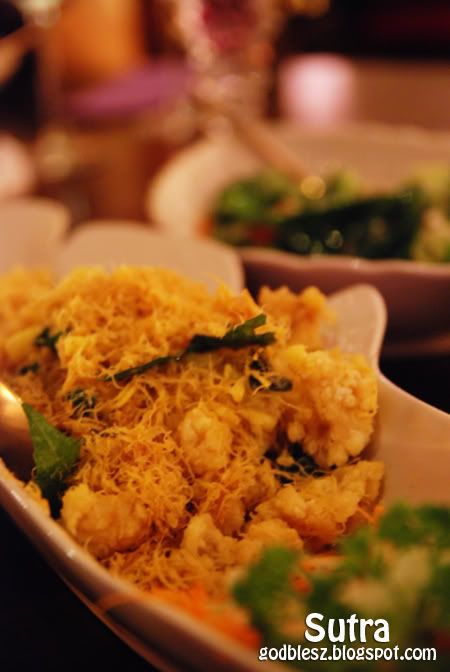 Fried sotong with butter...This one also very tasty...Yummy~~~
This dessert is a complimentary from the restaurant...Water chesnut with jelly and syrup....Yummy~~~But my grandmother said it was too sweet for her...

More photos of us in tomorrow...