Sg Klah Hot Spring @ Sungkai(Part 3)
Yeah...So this is the "Mountain Springs Pool"...WoW, a giant octopus!!!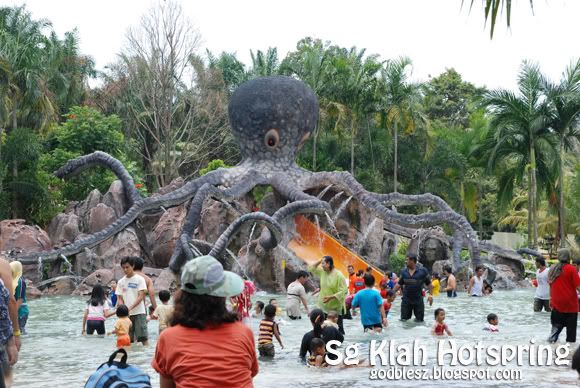 Haha, crowded place...This pool is quite big...Then we looked for place to put our bags 1st...
We found a place then we put all our bags there...Then i took this photo for YuetLeng and SiewWeng...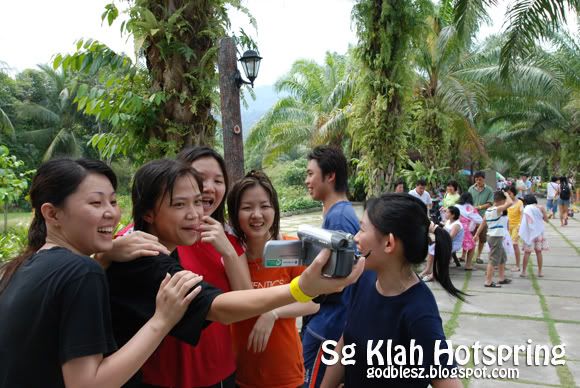 Then SiewWeng, Aries, YingYing, Evon & DziYieng camwhore....Hahaha....All getting excited...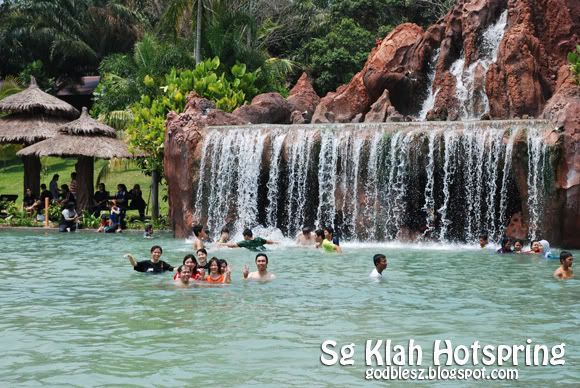 Then they all jumped into the pool without waiting for me....Haha....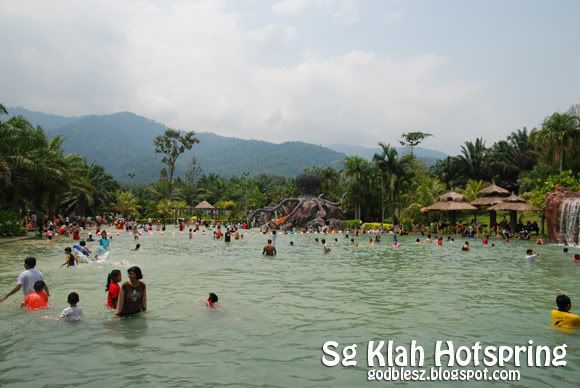 The giant octopus is located at left hand side and the place is a more shallow pool for kids to play...
Then at the right hand side, the pool is deeper(around chest level of adult)...The water of the pool is quite cool, syok....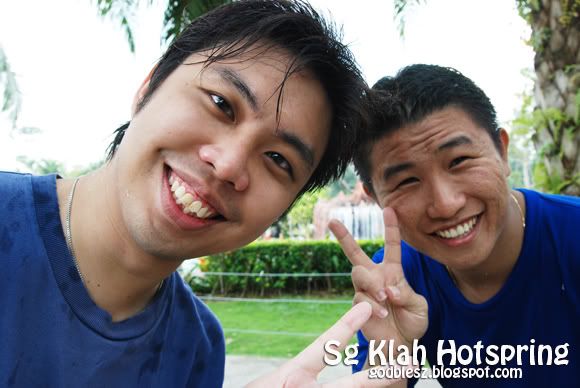 After that we felt so tired and then we start taking some silly photos...Hahaa...It's me and WengChye...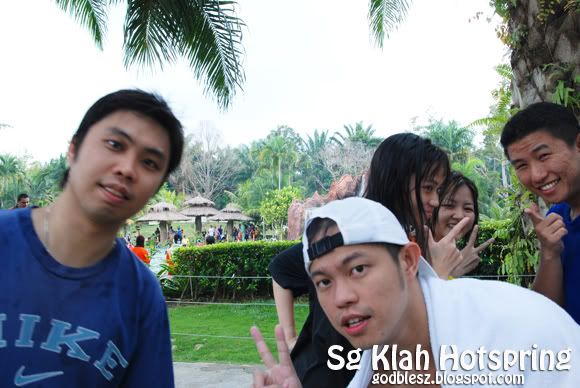 Then Ah Kai, Aries and Evon joined us....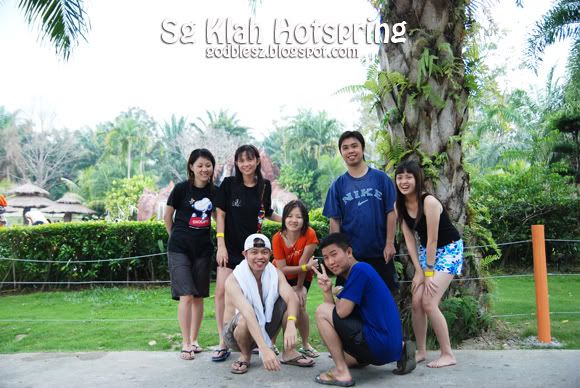 I asked everyone to take a group photo but they not prepared yet...So we took a photo 1st...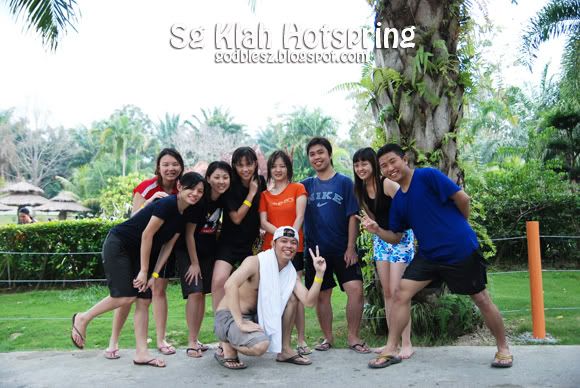 Then we tooked another photos when everybody was ready...Say CHEESE!!!
Then we felt super hungry...So we when to the cafeteria to have lunch...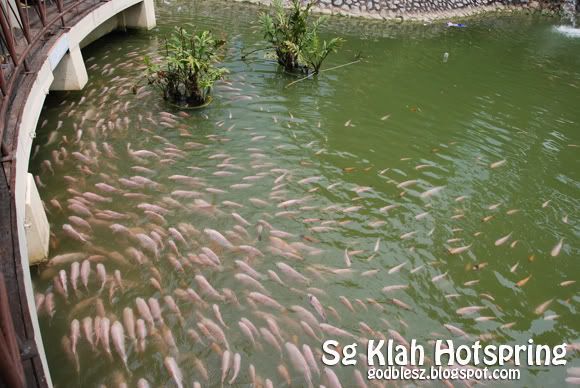 Wah...We ate beside this pool...Super many fishes...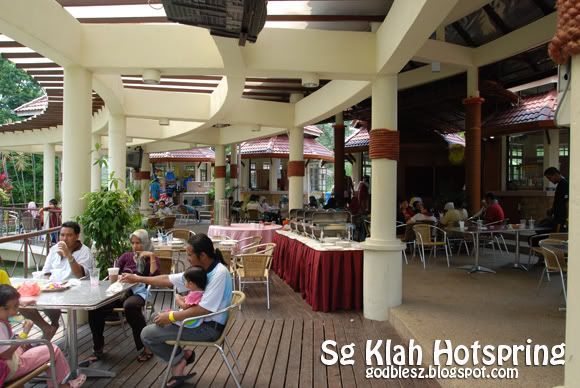 This is the cafeteria...There are some food stalls there selling food and drinks...
So after that we will go to enjoy our private pool at "Family Spa"...