Sg Klah Hot Spring @ Sungkai(Part 4 - Final)
We reached the reception counter of "Family Spa" at around 3pm..They said that they are cleaning the place for us so we had to wait for a while...
While waiting...We kept taking photos...Haha...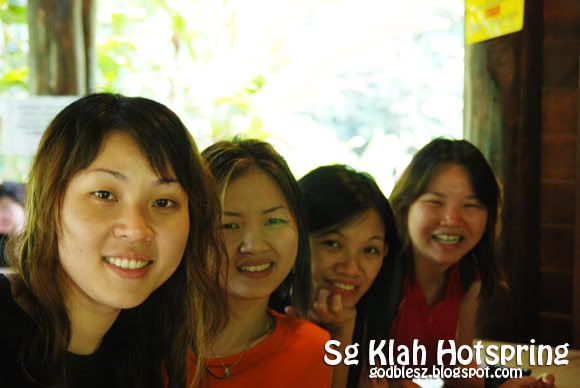 (L-R)SiewWeng, Evon, DziYieng & YingYing...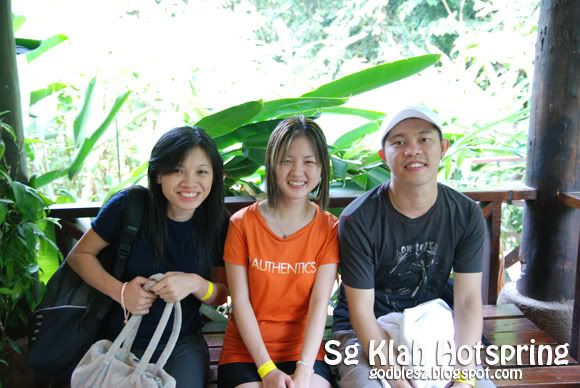 (L-R)DziYieng, Evon & Ah Kai...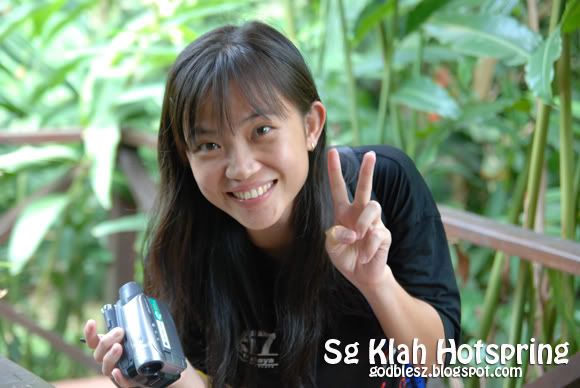 Then Aries wanted to take some video of us but before that...Posed for me to take photo 1st...Kekekek....
YuetLeng standing in front of the counter...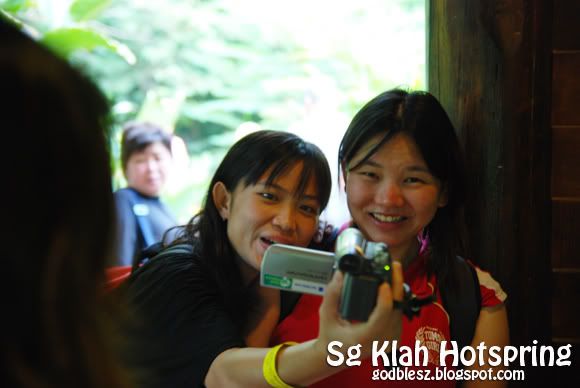 Aries and YingYing...Haha...Camwhore?
PeiChin also made noise already...She wanted to take photo also...Ahaha....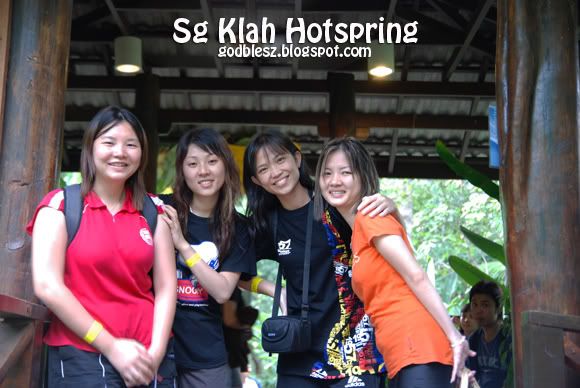 (L-R)YingYing, SiewWeng, Aries & Evon....
Wah...Took so many photos already how come we cannot enter yet?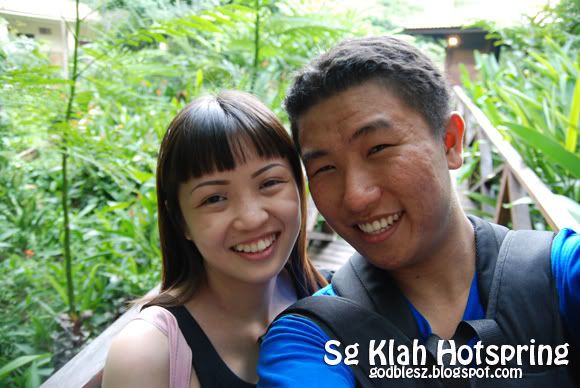 Haha...Me & YuetLeng camwhore while we were walking to our place...Yeah...
Superior Klah 3...WengChye also cannot wait to take photo already...The pool super nice...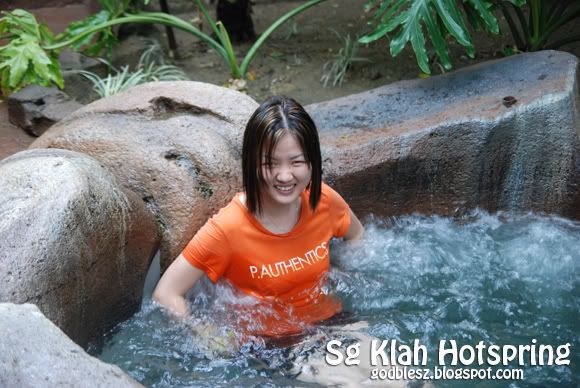 See...Evon don't care anything and jumped directly into the pool and enjoy already...Ahahaa....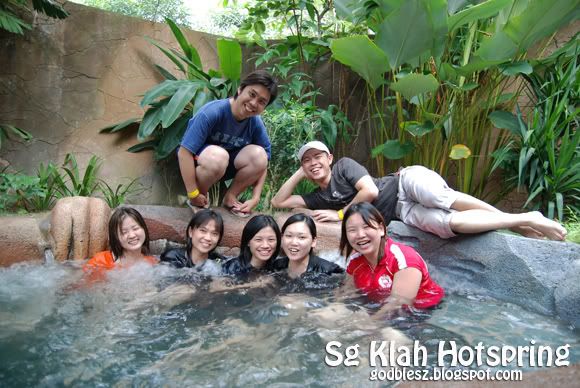 Then i took another photo for them and i also jumped into the pool....lol
YuetLeng took this photo for us...Thank you very much!Eh..Who so naughty go and splash the water??!! :D
We can actually adjust the water temperature beside the pool to the suitable temperature that we like...And the pool is actually like Jacuzzi POoL...Super syok....
So we can enjoy for one hour and we have to leave the place within one hour or we will be charged for penalty fees...Hahaa...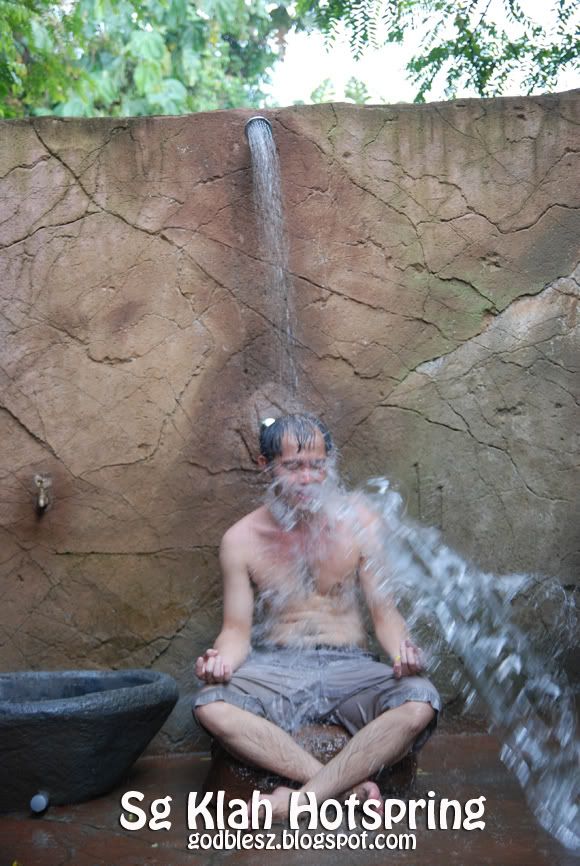 Ah Kai wanna take bath already but.....Hahaha, somebody splash the water to him....WoW!!!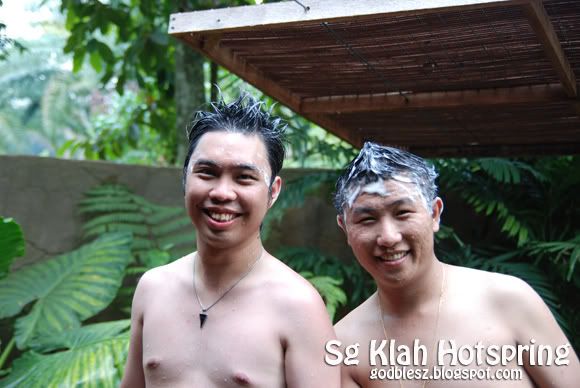 Then me and WengChye apply some shampoo and do some hairstyle to take photo...Hehe...
Then when we were taking bath suddenly...Got Paparazzi....OMG!!! :P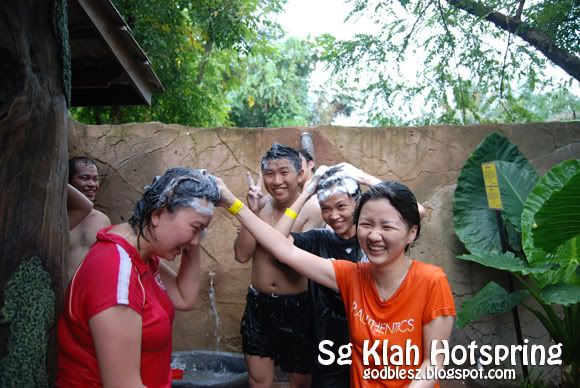 Ahaha....Nice lah....We had so much fun here...!!!
Then we were almost late...So we don't want to take photos anymore...Faster...We don't want to pay for the penalty...Hahaa...
So after that...We went to Sekinchan to have seafood...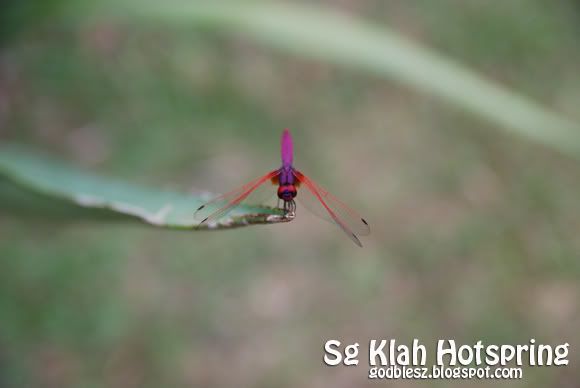 Last photo before we left Sg Klah Hot Springs...Super beautiful dragonfly...