Taman Pertanian Malaysia (Revisit) - Part 3(Final)
So after the "Four Seasons Temperate Garden", we went to the paddy field which is located near to the entrance to end our exploration...But before that, we stopped at this place...To visit my old buddy...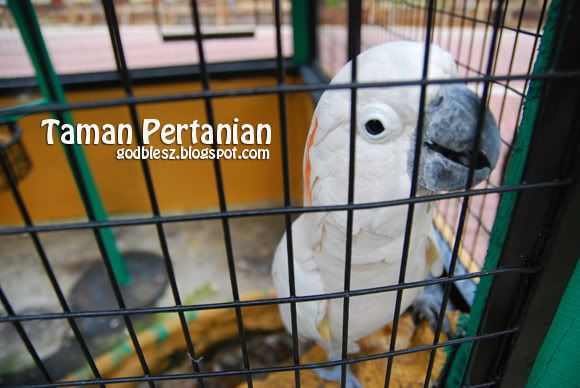 How are you dude?Doing fine?Got miss me or not?lol lol lol...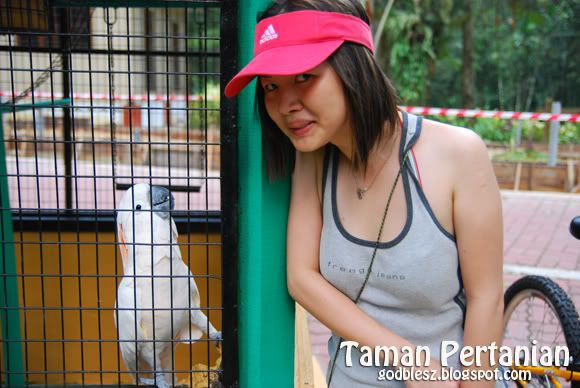 Then it ignored me because it wanted to take photo with Evon -_-"
Then i took the last photo of it and then i went to some where else...Good Bye!!!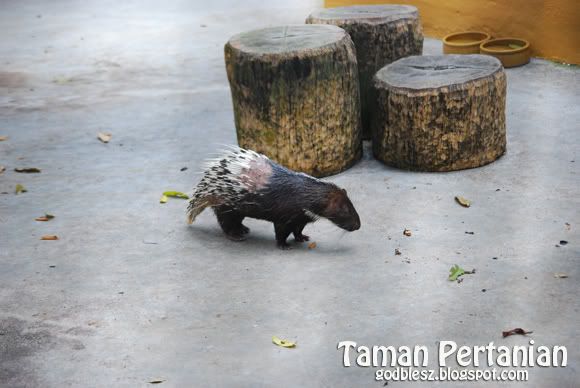 Eh...What is this?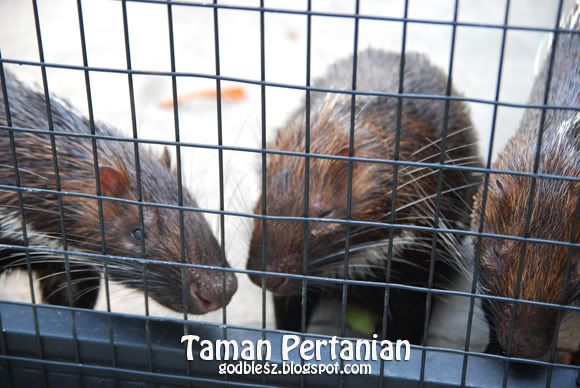 They called it Landak...Haha...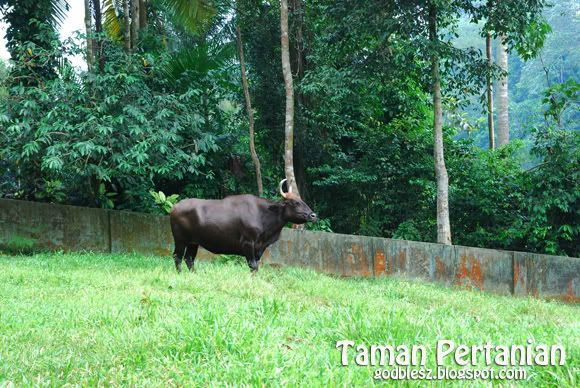 After that we saw buffalo...Lonely buffalo i should say...Very big place but only one buffalo...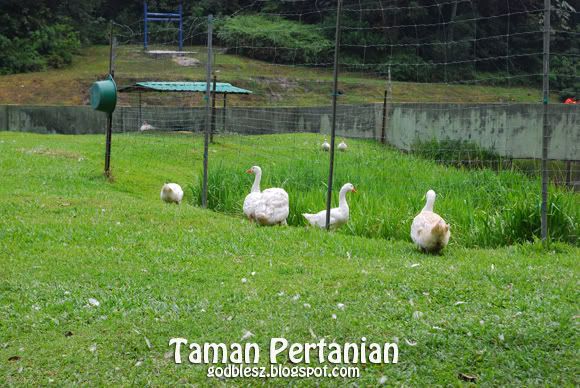 Then we saw ducks...So cute...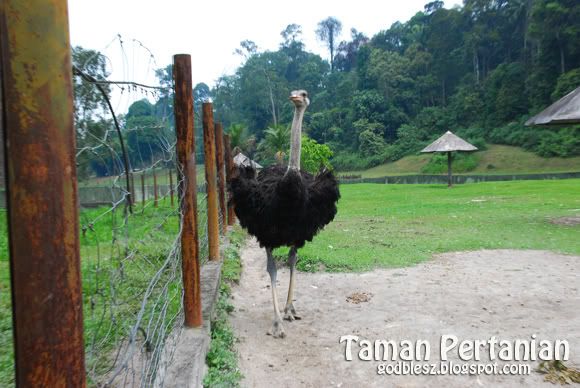 And there is a Ostrich there too...Oh my god...WengChye and me took some shots and then we ran aways faster because the gate is very low only...Hahaa...
There is a place for team building if not mistaken...Because we saw a group of youngsters were having some sort of water games of competitions...
Then we continued to ride our bicycle...To the last destination...
Green green green paddy field...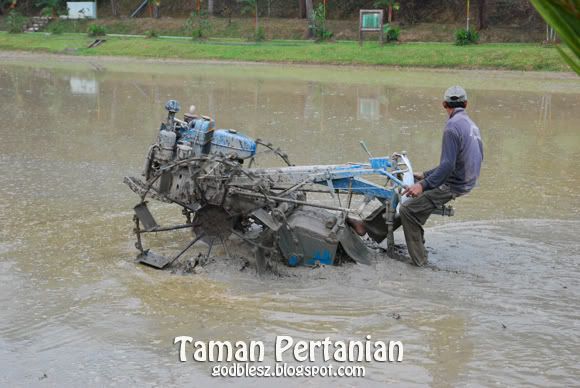 Hardworking worker....Gambateh!!!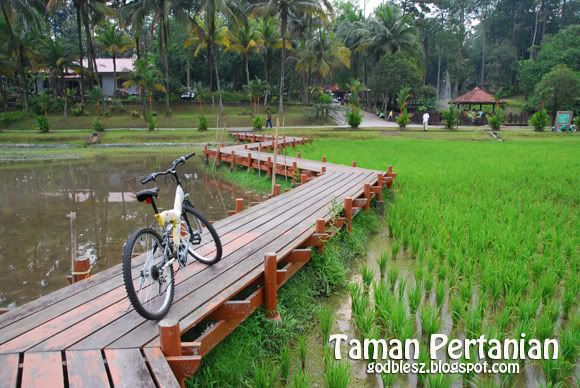 Last photo taken by me and then we left the Taman Pertanian Malaysia...
Fuh..Exhausted trip..But super nice and fun!!!More and more trip i want!!!Hahaa....
You can read my previous post for the Taman Pertanian at here too ->
Part 1
&
Part 2