Little Taiwan @ MidValley (Revisit)
Last Wednesday i went to watch movie - Forbidden Kingdom with YuetLeng,WeiChih,PuiLim and WengChye...PuiLim, YuetLeng and me reached there first and we were quite hungry already but we wait for WeiChih to have dinner together...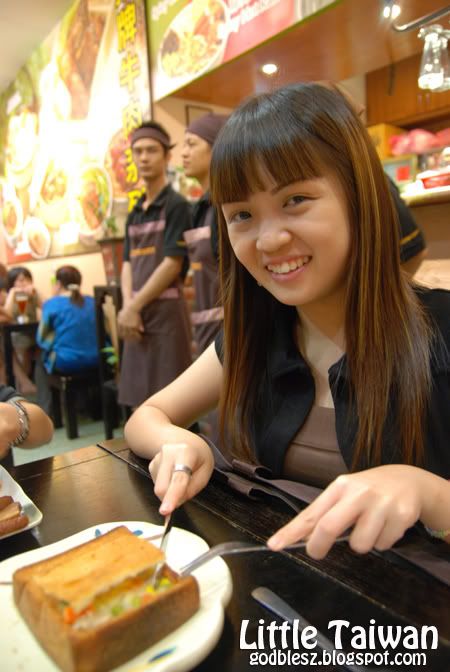 YuetLeng ordered this special bread from Taiwan...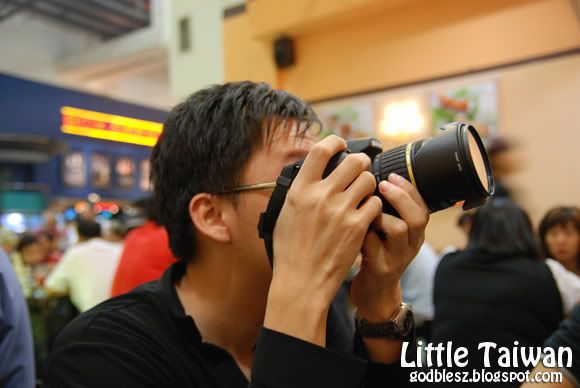 WeiChih was busy taking photo around...Ahahaa....
PuiLim felt scare because we kept taking photos around...lol...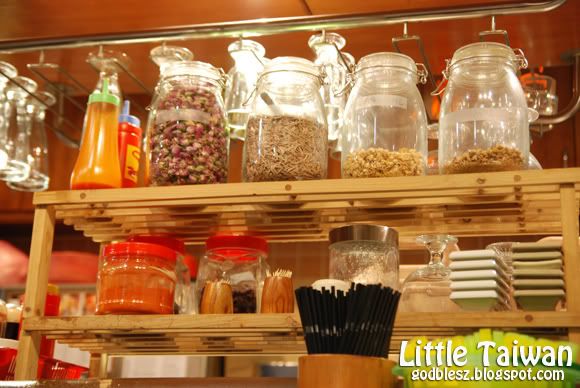 Flower tea?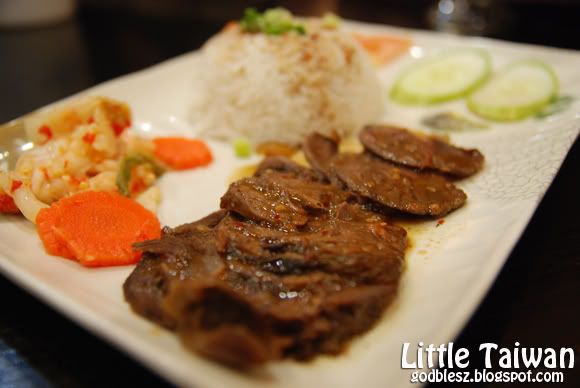 This is what i ordered...5 Spices Beef Rice...
Braised Pork Rice ordered by PuiLim...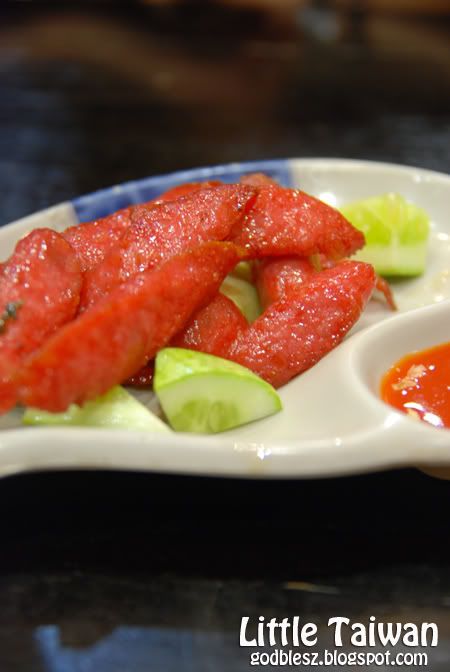 Taiwan Sausage ordered by YuetLeng...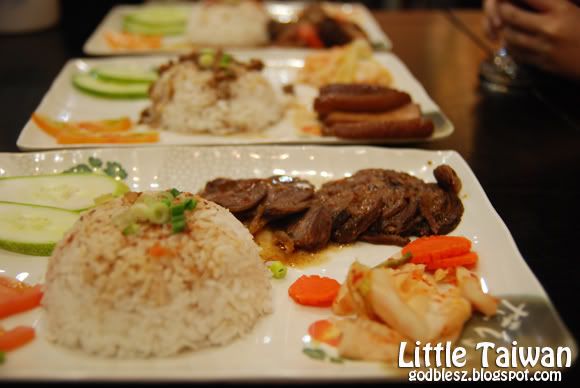 Hehhee....Our Rice....
Again..Close up shot of YuetLeng's bread...
Then WengChye came already and we were late for the movie already....OMG....Faster faster...Oh...Don't forget to pay bill first ler....LoL