Tugu Negara (Part 2)
OKiez...Continue for the second part of Tugu Negara photo shooting...
#8
#9
When i asked YuetLeng to sit down and pose...She followed what i said then she suddenly said "Wah, super hot ler, snap faster snap faster....!!!" :p
#10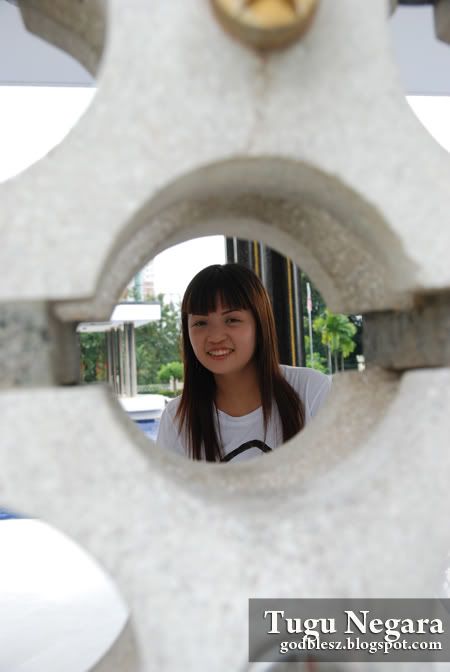 YuetLeng asked us why we like to snap photos through those holes 1?Eh....Hahahaa....
#11
YuetLeng posing with WeiChih's bag...
When we were taking photos syokly under the super hot sun and feel little bit "steam"...I saw a super cute kid was pointing at this happily....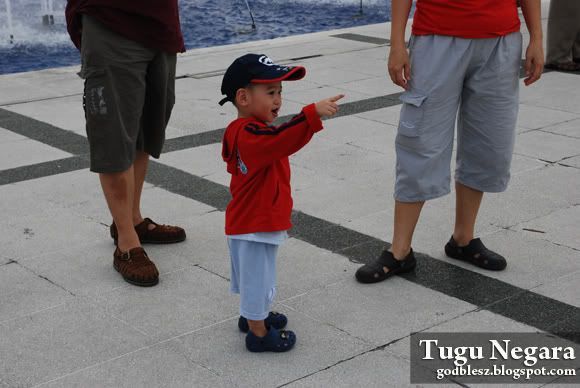 Daddy daddy....you see you seee....!!!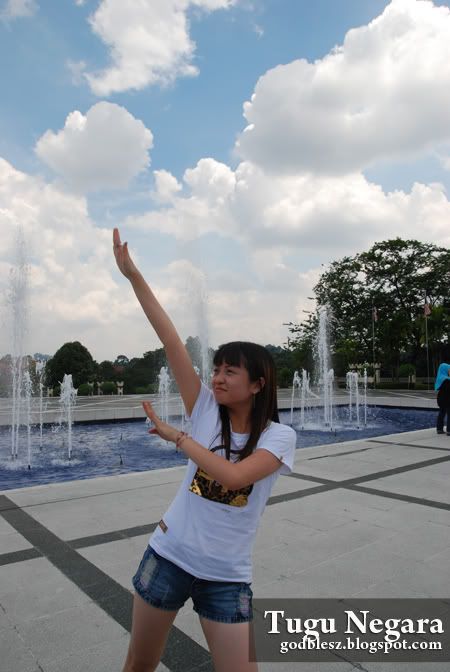 Wuahahahaaa.....What pose is this?Powerpuff girl/Ultragirl/Power Rangers?lol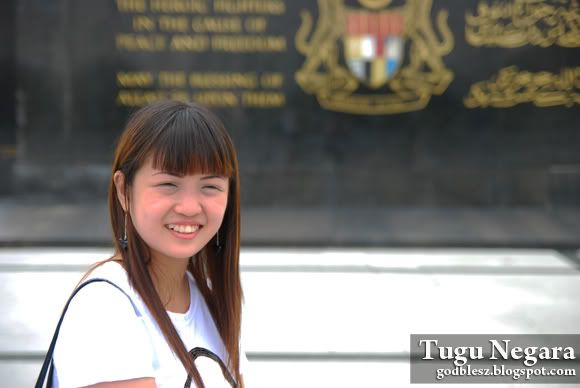 Hahaa...YuetLeng felt so hot and her eyes also cannot open already...(Photo taken by WeiChih)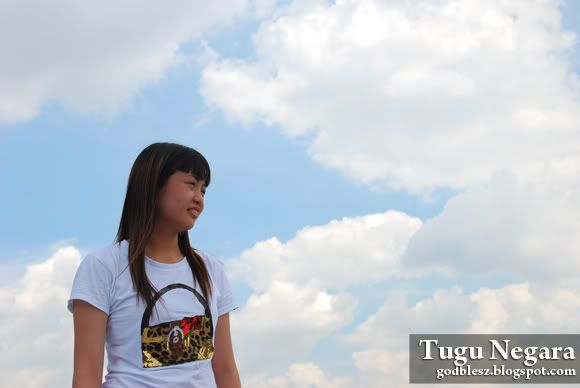 Lastly...another photo taken by WeiChih...I like this photo very much...Hehehe...
So second part end here...What's next?