Tugu Negara (Part 3)
We not only practice for our portrait shooting....We also snap here and snap there...Snap what ler?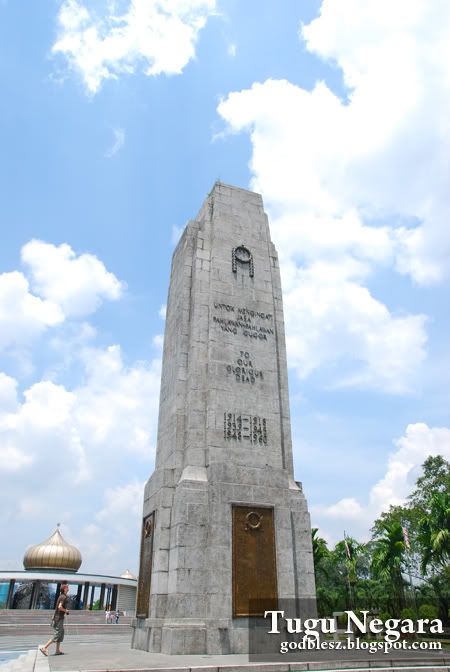 As we entered the place...We saw this monument...So we snap here snap there...Snan up snap down...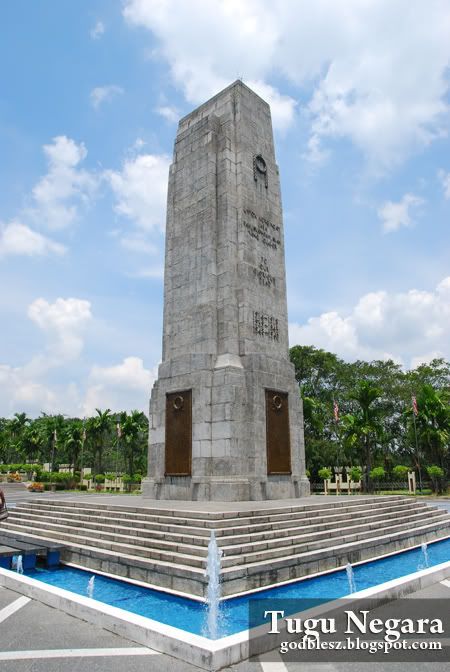 Emm...Very difficult to take nice photo luu...Want to make the monument see brighter then the sky will be overexposed...Hahaha...Any sifu can help?
After that as we walked further to look for the Tugu Negara...We saw this...Haha...Can see this everywhere in Malaysia and those Islamic countries...
Then i turned back to take another photo of the first monument...
We continued to walk and then finally we saw it...The Tugu Negara...Rest a while first...The weather really is so hot...
Lastly, i took this photo before we left this place...
Okiez...Tomorrow the finale of Tugu Negara post...Photos of all of us...Come back to check it out ya :D