Teluk Batik @ Lumut(Part 1)
Yeah...After fighting with monkey then we went to visit the Teluk Batik beach situated near to Lumut, Perak...
Emm...The place was quite crowded most probably because it was weekend...We reached there at about 6pm something...There are ample of parking bays available but all were occupied but luckily we able to get one...Haha...
The place was renovated and you will be able to see some new structures like this...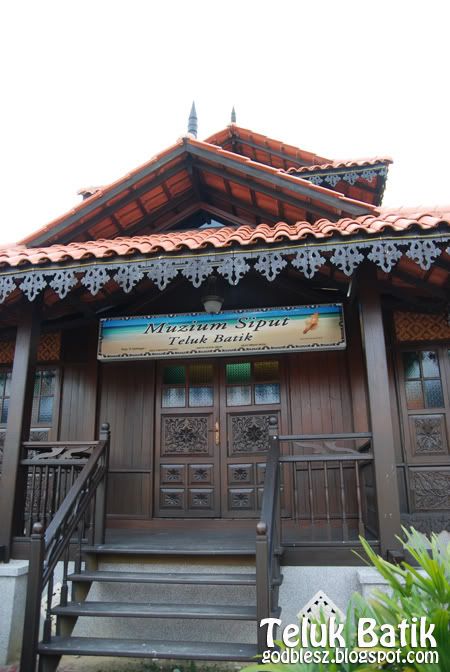 And also this - Muzium Siput but when the time we reached there the muzium closed already...Haih...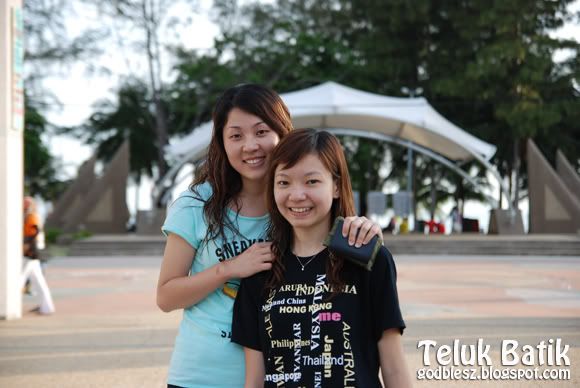 Then we walked around and took some photos...This is SiewWeng and PuiLim...
This is me...Thank you PuiLim for helping me to take this photo :P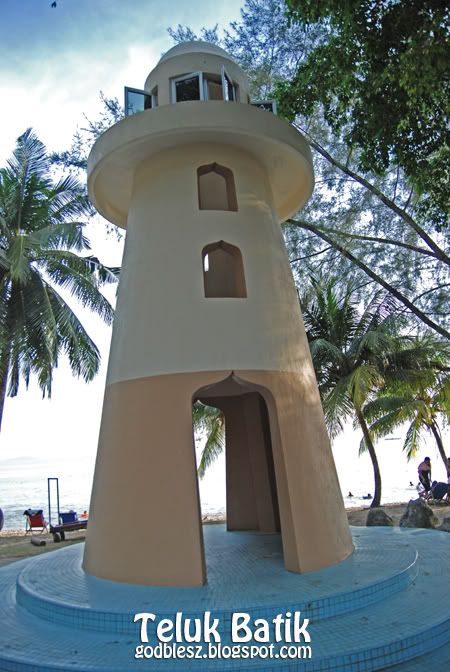 There is one light tower mini light house located at the beach...Then i walked into it and look around...Inside was quite smelly then i ran out faster(cough cough)....Yucks...Hahahaa...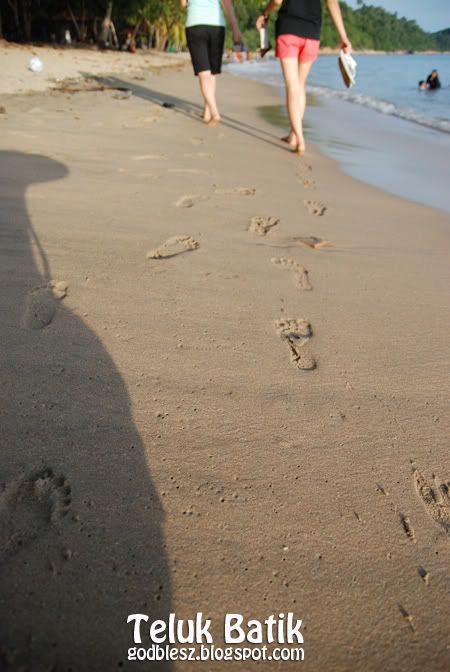 SiewWeng and PuiLim's footprints...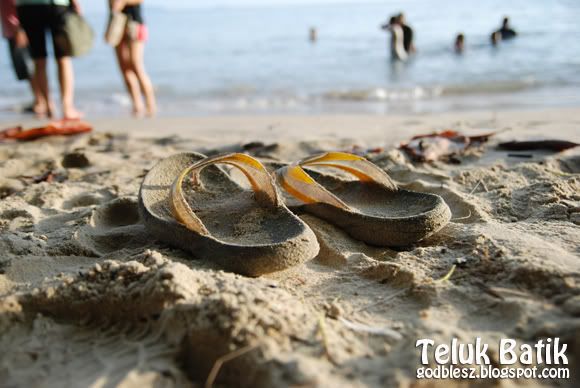 My sandy slipper...Ahahaa....Can i bring this into the car later? :P
Okiez part 1 end here...More photos of Teluk Batik tomorrow...