Sitiawan @ Perak (Part 2)
The beach is located near to a Malay village and we need to go through some very narrow road to reach there...SiewWeng couldn't remember well how to reach the place already because she said very long time didn't go there already...But luckily she still remember there is a Chinese temple there and we follow the signboard to reach there...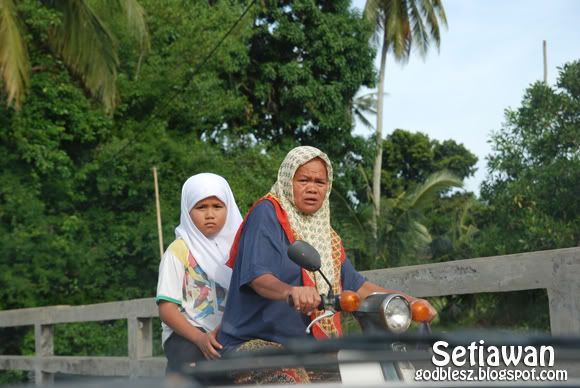 While we crossing a narrow bridge...I shot this...Why she looked so scare?Hahaa...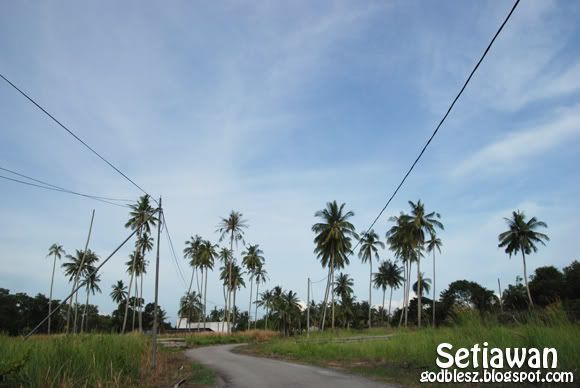 Coconut trees....I think we are near to the beach already.....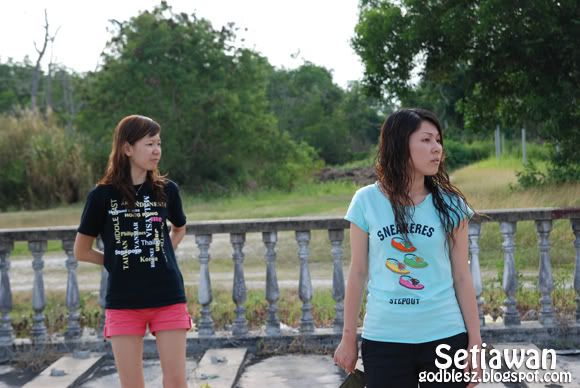 Candid shot...Haha, what were they looking at?
Yea...We were at the beach already...According to SiewWeng this place is called Pasir Panjang...It is located beside a Chinese temple...Although the beach is not very beautiful but i also took a number of photos there...Hahaa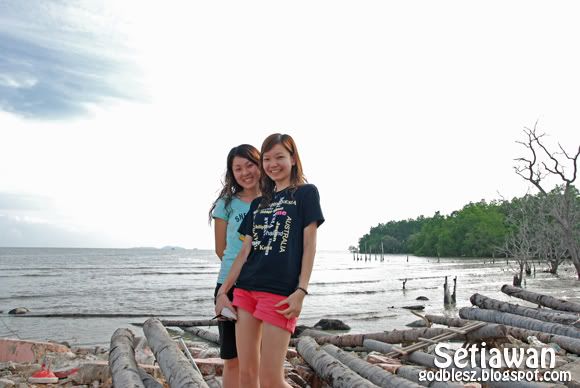 SiewWeng our "tour guide" and PuiLim...
WengChye and me...
Look at the sun...Burning sun...But we were enjoyed shooting there...
After that, we went to a fishing village near to the beach to walk around...Emm, the distance is just less than 5 minutes away....Let's go!!!