Taman Paya Bakau @ Lumut
Yo, what's up...Today we going to see MONKEY!!!This place is called Taman Paya Bakau which is located at Lumut...It is something like reserved jungle and there are so many monkeys at the entrance of the place....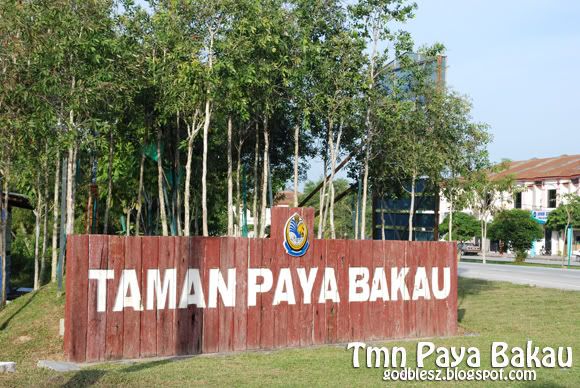 Yeah....after don't know how long we reached this place...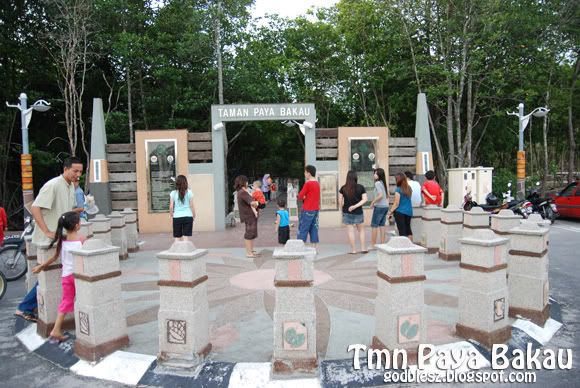 According to SiewWeng, this place has been renovated because last time the outlook is not like this...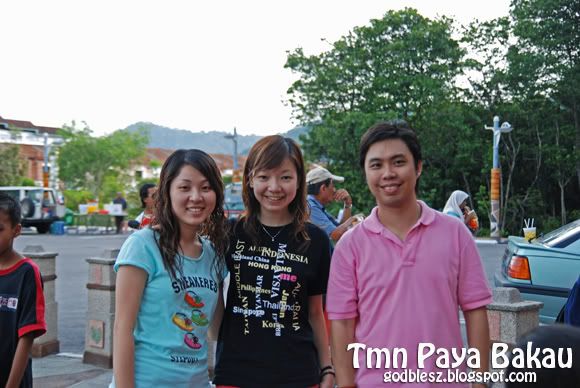 (L-R)SiewWeng, PuiLim and WengChye...Come take a photo before we "shoot" the monkeys...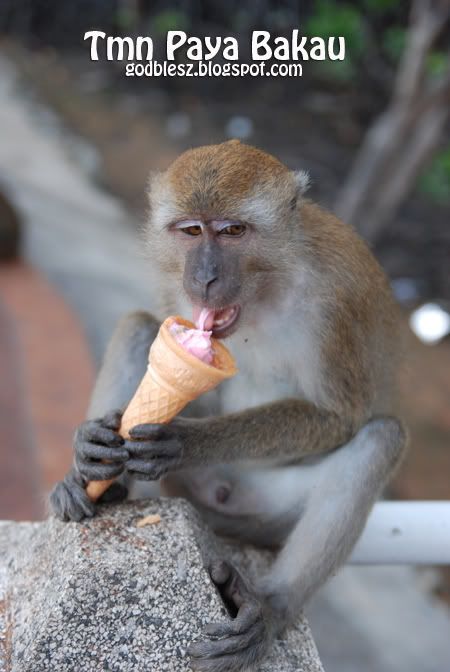 Wahlao...Monkey also know how to eat ice-cream lol...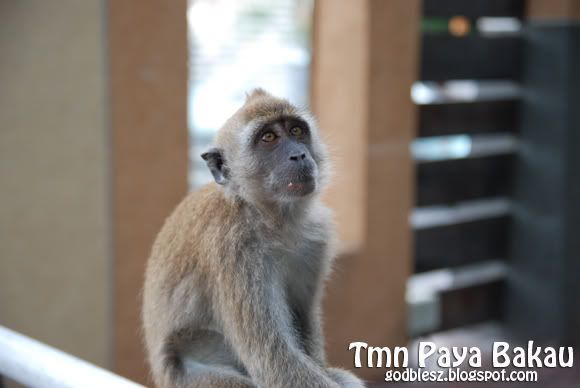 I want to eat ice-cream also!!!Nah, u ate already don't pretend no ice-cream to eat...Look at your mouth, there is an evidence there...Wuahahhaa....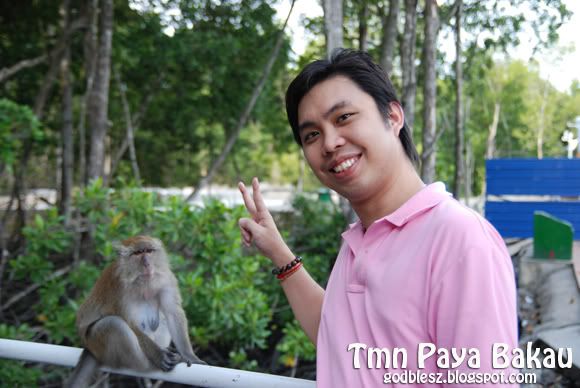 WengChye peace with the monkey...Hahaaa....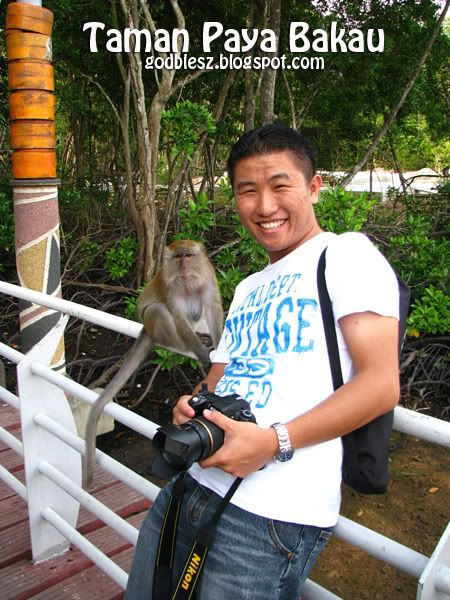 I stand beside this monkey and kept shooting it then then monkey also no feeling...So i think it is very friendly...(Photo taken by WengChye)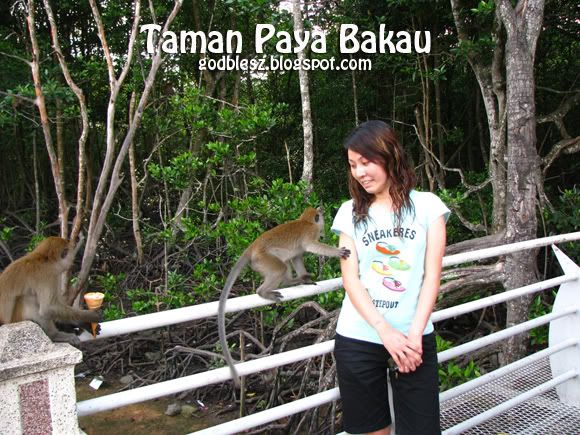 So i asked them to take photo with the monkey, WengChye, PuiLim and me were safe but the monkey attacked SiewWeng...But not the monkey in this photo...That photo blur....So that's mean SiewWeng being attacked by 2 monkeys =.="(Photo taken by WengChye)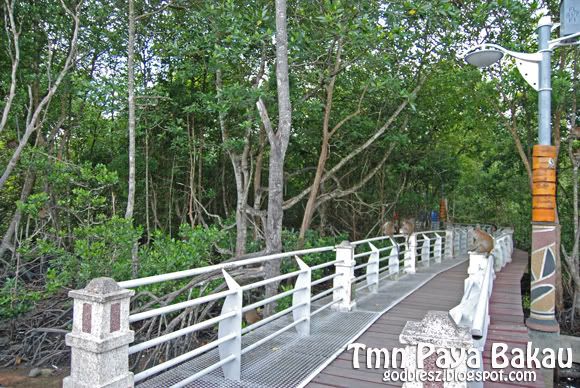 Hmm...We were in rush to go back to have dinner with PuiLim family so we didn't go further into the mangrove forest...We also scare there are more monkeys in the forest....Hahaha....
So we continued our journey to Teluk Batik after this....