Sitiawan @ Perak (Part 1)
We reached SiewWeng place after 45 minutes to 1 hour...Then we rest for a while in her house and took some photos there...
When we get out from the car then we saw this...We asked SiewWeng what is that but she also don't know...Haha...
Then we walk around her house...And i took this photo...It is actually used to cook during old time but they didn't use it anymore...
Take a closer look...Can cook and boil water too...Hahaa...
How to use it?Haha..Have to burn the wood to cook...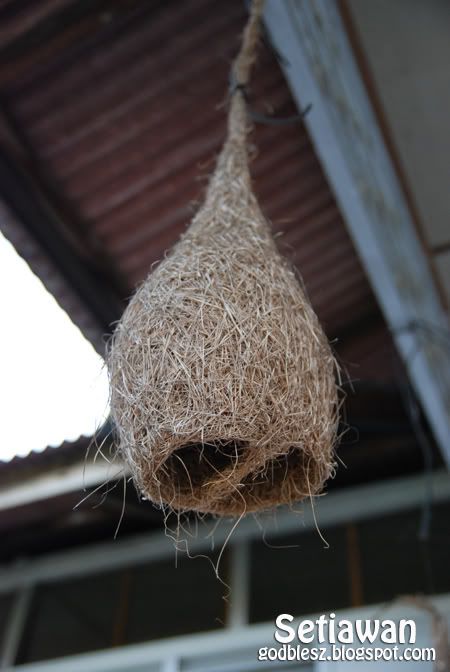 Before we left, we saw this...According to SiewWeng, this is used to chase/scare those birds...But what is the logic/concept...Anyone know?
After that we went to take some photos at a beach....Somewhere near to SiewWeng place...But i don't know the exact name of the place....Hahaa....