Tg Tualang @ Perak (Final Part)
Yeah...So after walking and taking photo around at Teluk Batik which is near to Lumut, then we sent SiewWeng back to Sitiawan and then we rush back to Tg Tualang to have dinner with PuiLim's family...
According to PuiLim, her hometown is popular with prawn...Some people call it "Big Head Prawn"...Don't know correct or not...lol
There are few Chinese restaurants selling seafood especially prawn in Tg Tualang...So we went to this restaurant named Luen Fong to have dinner...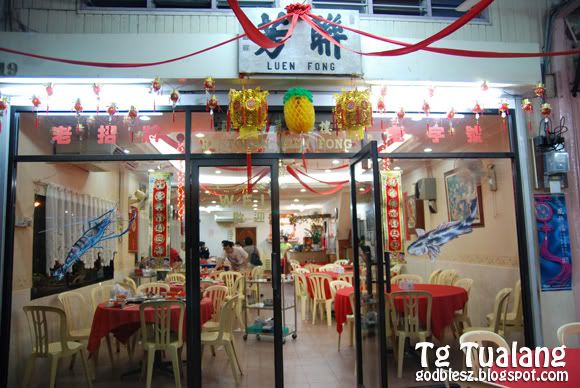 Restaurant Luen Fong...Located at Tg Tualang town...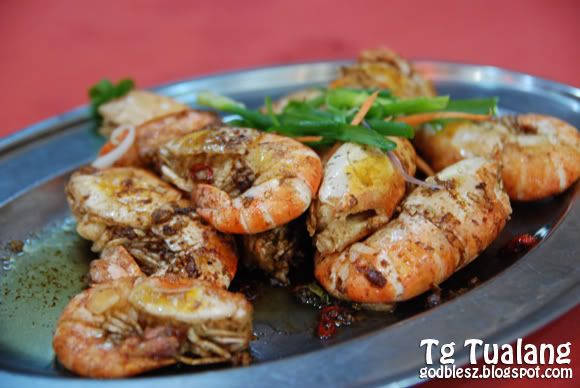 Yeah...Prawns...Althought i'm not a big fan of prawn but i ate many that night :D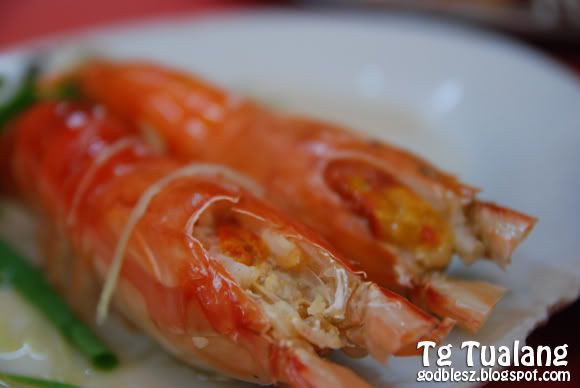 Then PuiLim's dad ordered 2 bigger prawns especially for WengChye and me...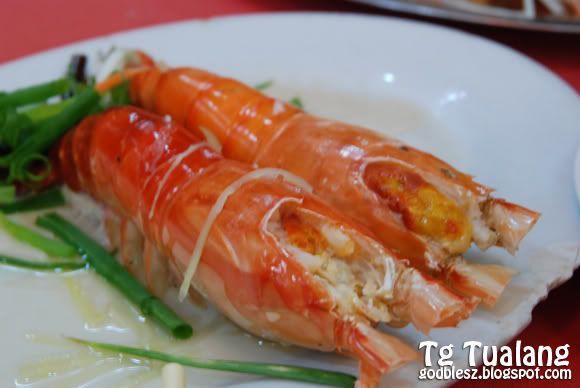 But the prawns that they served that night were not big enough because it was Mother's day and they finished selling all the big prawns already...Sigh...(Blur pic due to shaky hand because too hungry already lol)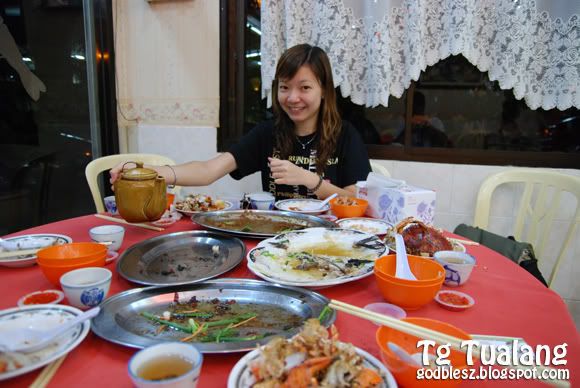 Wah, PuiLim can eat so many dishes....Wuahaha....
So after rested for 30 minutes because we were too full already....Then we wanted to go home already....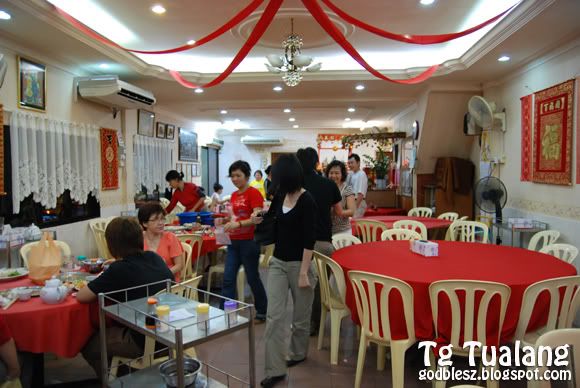 The inner look of the restaurant...Not spacious enough but the restaurant has air-conditioner...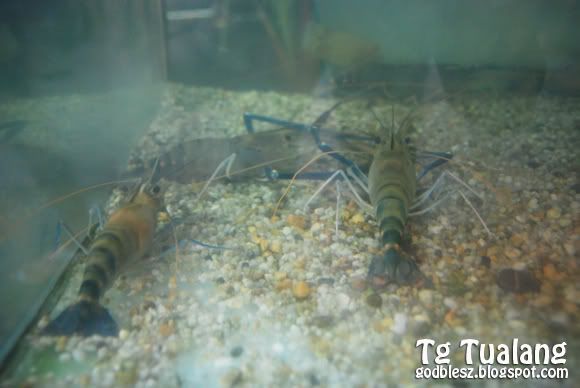 I shot this before we went back to home...
We went back to home to take bath and rest for 1 hour...Then we went to Kampar to yumcha...
So what's next?Emm...We went to Lata Kinjang waterfall located at Tapah before we went back to Kuala Lumpur...
LUEN FONG (AIR-COND) RESTAURANT

NO 19, MARKET STREET,

31800 TANJONG TUALANG,

PERAK


TEL : 05-3609267

H/P : 012-5336166