McDonald's @ Sg Wang
We went to Plaza LowYat to walk around after lunch at Ngau Kee beef noodle...There was event held by Celcom Broadband and there were 2 show girls promoting the broadband service...
So we decided to take photo of the show girl...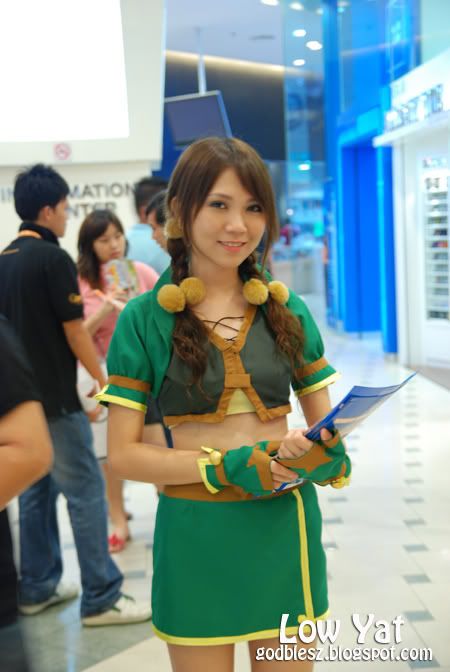 WengChye & me walked towards the girl and she posed directly because she knew we wanted to shoot her...lol
After that we went to Sg Wang to meet YuetLeng and then we felt tired...So we ordered drinks and french fries and chit chat in McDonald's...
Still remember that i promised to reward YuetLeng for being a part time portrait model for us to practice? I treat her to eat McDonald's french fries....lol lol lol...So stingy...Hahahaa....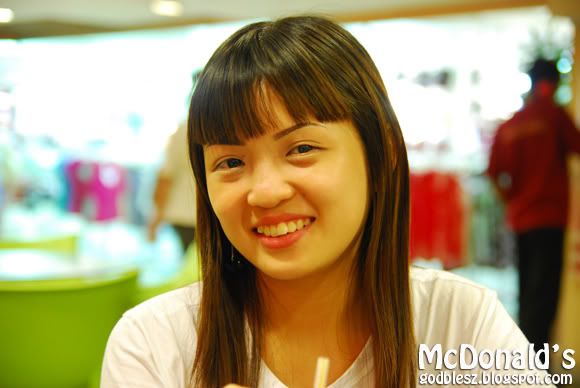 YuetLeng felt so happy because got french fries to eat....lol(Photo taken by WeiChih)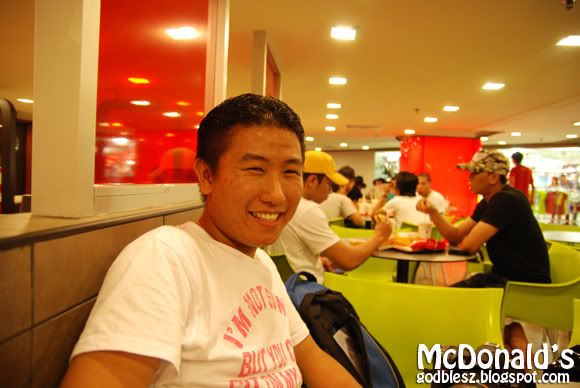 It's me...(Photo taken by WeiChih)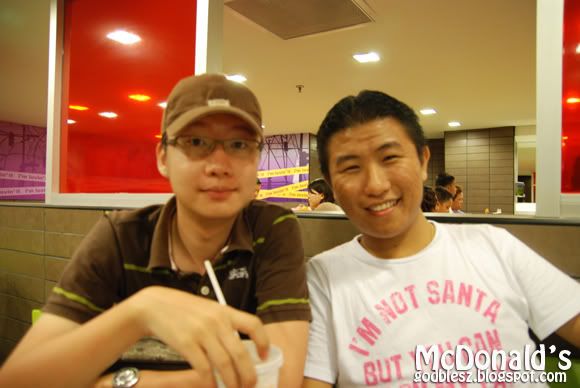 WeiChih & me, i asked YuetLeng to take photo for us because we had such a long time didn't take photo together already but...I didn't adjust the camera to correct setting...Haha...It focus at our background -_-'''
Hehehe...My "DeeDee" on the table....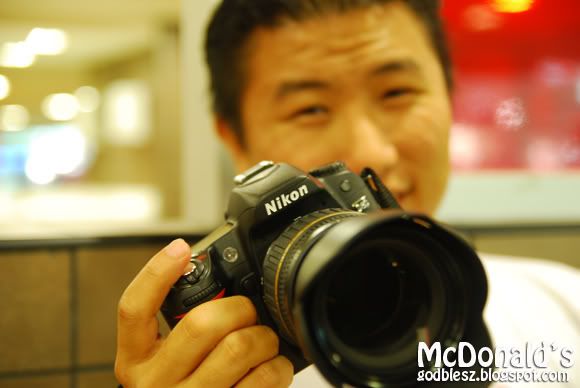 Chye, wanna try or not?Try at your own risk arr...Later being poisoned then don't blame me arr...lol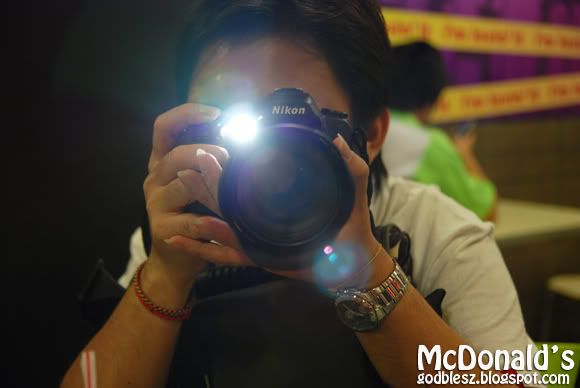 Shoot u with laser beam...Hahaha....Won't geh...Won't being poisoned one...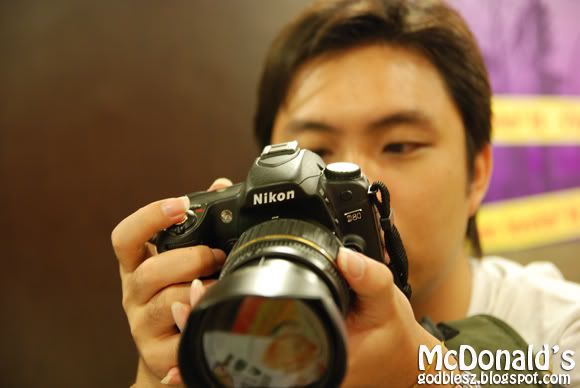 Emm...Chye seem like very interested wor...Hahaha...I said already lah...Try at your own risk arrr....LoL....
After that we went to visit Johnny at his house and the main purpose of visiting Johnny was actually - Gremlin...His pet...Because YuetLeng, WeiChih and WengChye haven't see it before...Hahaha....